Cauliflower Rice Sushi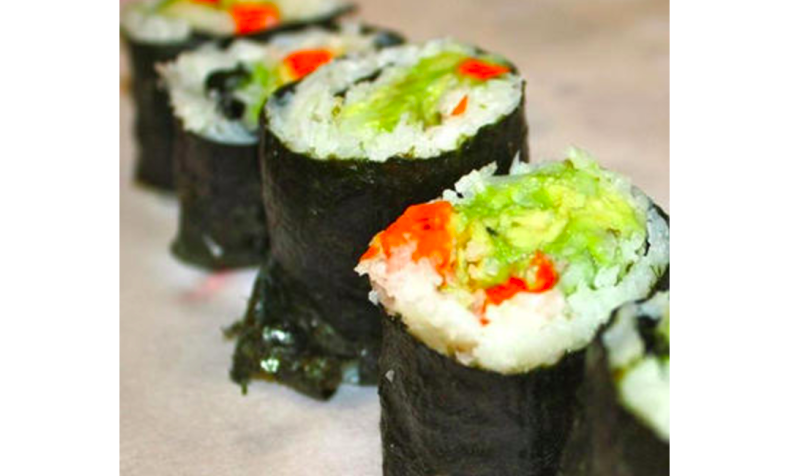 This recipe is perfect for anyone trying to limit their carb intake, but still wants to enjoy the amazingness that is Sushi!
Recipe:
1 head of cauliflower
Sushi seaweed
1 Avocado
1 Carrot
1 Cucumber
2 oz ahi tuna
Soy sauce
Pickled ginger
*All toppings are optional so feel free to get creative and add your favorite veggies and proteins!
Directions:
Steam head of cauliflower till it's tender, then place in food processor and let it become a rice-like texture.
After the cauliflower has been cooled for a little, pat down the cauliflower rice on seaweed strip and spread it out just like you would make it with rice.
Julian slice avocado, carrots, cucumbers, and ahi tuna and place towards the end of the seaweed.
When all of the toppings are flat on the seaweed, start rolling it up slowly and keep squeezing the seaweed lightly so it all sticks together.
After it's been rolled tightly take a sharp knife and cut across the roll using the whole blade of the knife.
The roll will cut about 6 pieces, enjoy!
Frances is an amazing health and lifestyle coach whose main goal is to help our community get physically and mentally stronger with every mindful choice we make.
You may also be interested in...