How to Avoid Being Elbow Deep in the Office Candy Bowl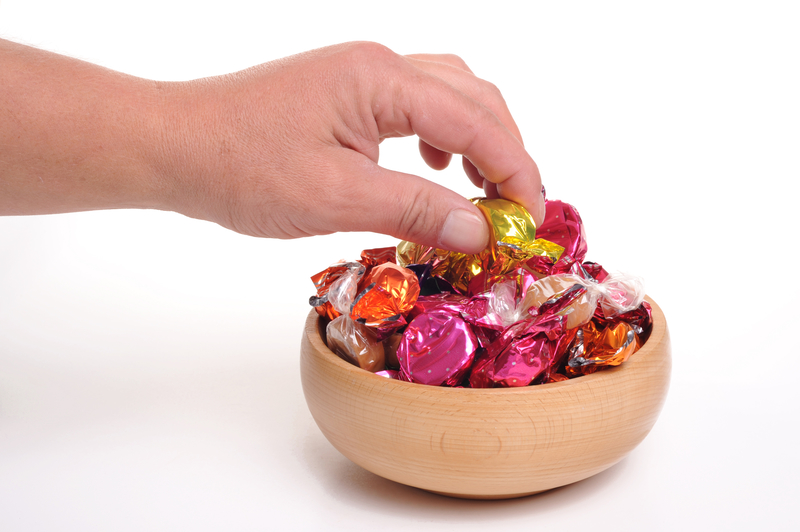 The biggest thing that we must get over as human beings when it comes to wanting to maintain a healthy lifestyle and keep up with good eating habbits is resisting temptation. With Summer's arrival, temptation is all the more relevant and we have to put forth our best effort in avoiding those unhealthy snacks all around us.
When it comes to junk in the office, here are some easy tips that will help you resist which will, in the long run, make your Summer all the more enjoyable.
Get in a Morning Workout.
This doesn't necessarily mean waking up at the crack of dawn to go for a run. Try walking or biking to work. If that is not possible, try doing a 20-minute HIIT (high intensity interval training) workout (you can find many examples of these on YouTube or Instagram).
This will help to get your metabolism going, and will give you more energy throughout the day which will help keep sugar cravings at bay.
Pack Some Healthy Snacks.
Keeping your desk drawer filled with healthy snacks can keep you from reaching for those M&M's in your offices kitchen. Try keeping single serving packets of almond butter, nuts, dried fruit, rice cakes (paired with almond butter this makes a filling snack), and KIND bars.
Also, try to bring fresh fruit and cut up veggies with you in the morning. If you have access to a fridge bring in Greek yogurt or some hummus to dip your veggies in. Having these alternative snacks will help you make healthy choices when you feel the need to munch on something.
Plan Your Lunch Ahead of Time.
The best way to avoid eating junk food is to make sure you aren't hungry. When you are hungry your blood sugar levels are really low. This means that you will grab anything (usually foods with a high sugar content) to eat.
Plan ahead and pack your own lunch, this way you won't reach for a high calorie muffin at noon time because your starved and have nothing else to eat. If packing lunch is not an option for you or you forgot to bring lunch with you, make sure you know ahead of time where you can pick up some healthy options around the office.
If you know there is a great salad available at a place 2 blocks away from your office, you should go there to get lunch instead of just stopping for pizza or even skipping lunch all together (don't skip lunch! You will end up eating that muffin in another two hours if you skip lunch, trust me).
Following these simple tips will help you from scouring the company kitchen and avoiding the bowl of M&M's most offices tend to supply.
Nathalie Lati recently graduated from Montclair University with a degree in nutrition and food science. She is dedicated to helping people understand healthy living is not about dieting, it is about balance.
You may also be interested in...