Roasted Crunchy Chickpeas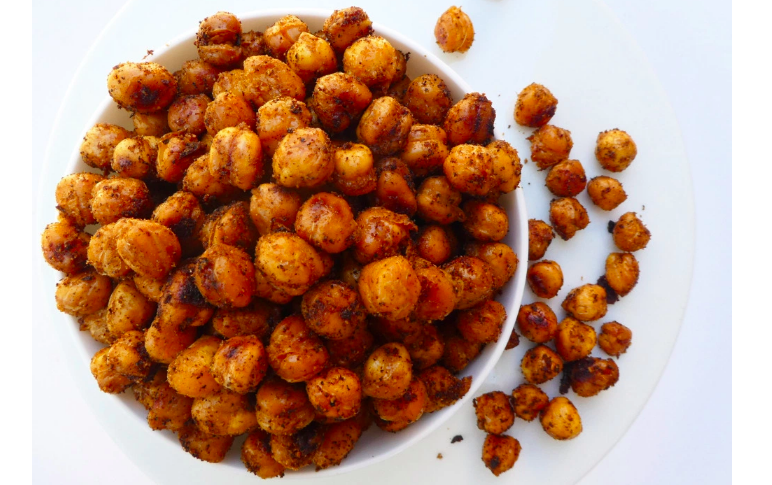 I love a good nutrition-packed snack that I can take with me on the go! These homemade roasted chickpeas make the perfect snack! The trick to getting perfect crunchy chickpeas is really starting off with dried chickpeas and not canned chickpeas, but don't think it's such a complicated process, because it's really easy! See below for this easy and delicious recipe!
Recipe:
1 cup dried chickpeas
1/4 cup olive oil
1 tsp garlic powder
1 tsp smoked paprika
1 tsp cumin
1/4 tsp salt
1/2 tsp chili flakes
Directions:
Submerge the dried chickpeas in water and soak overnight, then rinse and drain.
Fill a pot with water making sure to fully cover the chickpeas and cook them for about 35 mins with a pinch of sea salt until the chickpeas taste al dente.
Once the chickpeas are finished, drain and cool them.
Make your mixture of the oil and spices and whisk together.
Coat the chickpeas well and place on a baking pan and bake on 400*F for about 35 mins depending on your oven until the chickpeas are golden brown and crisp.
Serve warm or keep them in an airtight bag for the perfect on the go snack!
Frances is an amazing health and lifestyle coach whose main goal is to help our community get physically and mentally stronger with every mindful choice we make.
You may also be interested in...