14-Year-Old Girl in Jerusalem Attacked at Bus Stop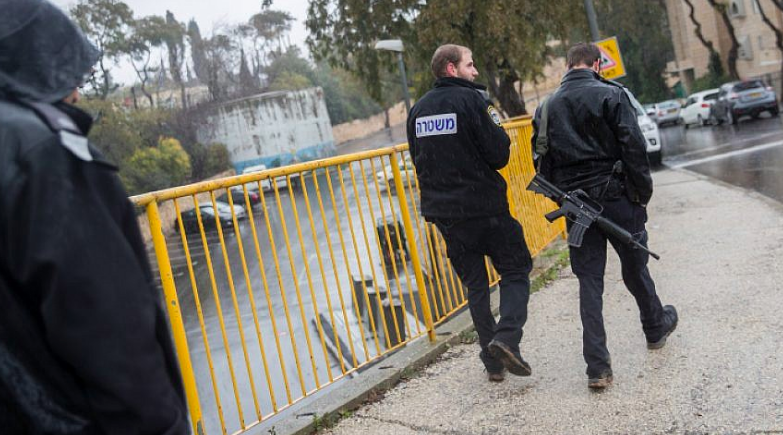 Pictured Above: Police at the scene of a suspected stabbing attack in the Armon Hanatziv neighborhood of Jerusalem on Jan. 9, 2019. Photo by Yonatan Sindel/Flash90.
(JNS) A 14-year-old Israeli girl was evacuated to Jerusalem's Shaarei Zedek Medical Center on Wednesday morning after she was attacked while waiting at a bus stop on her way to school.
The unidentified girl was standing at a public bus stop on Mordechai Alkachi street in the Armon Hanatziv neighborhood when she was attacked by an unidentified person with a sharp object. She suffered multiple injuries in her neck and hand, and the attacker fled the scene.
The girl subsequently returned to her home, where Magen David Adom paramedics were called to assist her.
Police have opened an investigation as they search for the attacker.
You may also be interested in...