$2B Cornell-Tech Campus Opens in New York City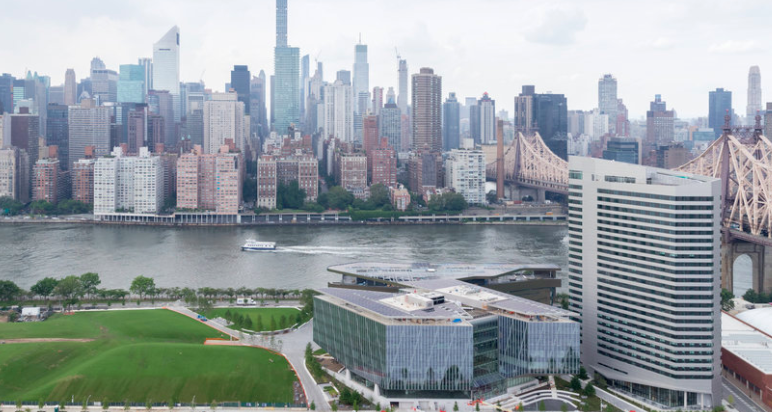 Pictured Above: A view of the Cornell Tech campus in New York City, home of the Jacobs Technion-Cornell Institute. Credit: Iwan Baan.
(JNS.org) The Technion-Israel Institute of Technology and Cornell University opened its new Jacobs Technion-Cornell "Cornell Tech" campus Wednesday on Roosevelt Island in New York City.
"Today's Cornell Tech campus opening marks the beginning of a new chapter in the Jacobs Technion-Cornell Institute's ongoing work to foster innovation in New York and beyond," Technion President Prof. Peretz Lavie said at Wednesday's campus dedication event.
With the first phase of the institute's construction complete, Cornell Tech relocated to Roosevelt Island last month, after being temporarily based at Google headquarters in Manhattan since 2012.
The $2 billion campus, which features some of the world's most energy-efficient buildings, will source its staff, research and resources from both the Technion and Cornell. Construction of the entire campus slated for completion by 2043.
Some 30 faculty members and 300 graduate students will move to the new Roosevelt Island campus this fall.
When the initiative was announced in 2011, then-New York Mayor Michael Bloomberg said the campus would generate $23 billion in economic activity and create hundreds of new jobs in the city. Recent estimates show the campus will generate up to 8,000 permanent jobs.
You may also be interested in...