$40K Raised at 6th Annual Little Champions Foundation Event for Jewish Children in Need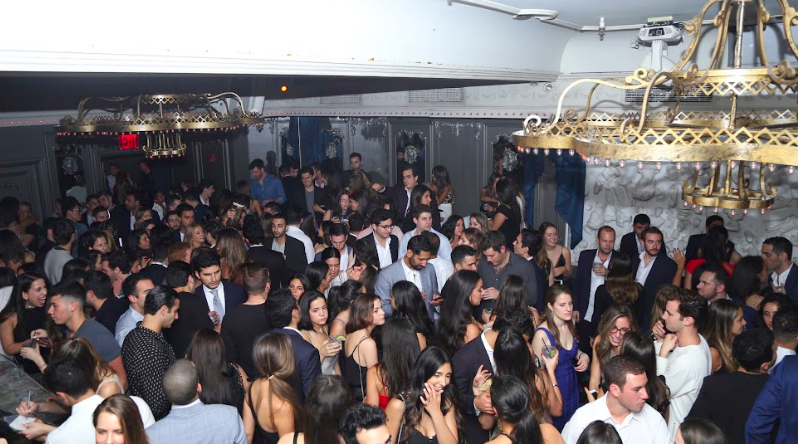 Pictured Above: The large crowd of attendees at the 6th Annual Little Champions Foundation event. Credit: Maya Shlomo Photography.
In 2013, Andrew Aryeh and Jennifer Ohebshalom started the Little Champions Foundation. Their goal was fairly simple and they had a unique approach on how to accomplish it. The Little Champions Foundation was started to help raise money for underprivileged Jewish children, and they do so successfully each year by throwing a party to fundraise for their important cause.
On May 17, the 6th annual Little Champions Foundation party took place at Up and Down nightclub in New York City. Each year, the foundation chooses a different organization to raise money for, keeping with the theme of aiding underprivileged children consistent. This year, the foundation chose to support Yad Eliezer's Feed a Baby program. This Israel-based organization supports needy mothers and their babies with money for baby formula. Over the years, four of the six organizations Little Champions has supported have been Israel-based charities.
Attendees enjoying the Little Champions Foundation event in New York City. Credit: Maya Shlomo Photography.
The invitation went out and tickets were sold for between $118 and $136 a piece. The event was targeted at young adults ranging from ages 19 to 35. The party featured three DJ's and two caterers. Mazza and More supplied the meat appetizers and Eden Wok catered the sushi station. The night's turnout exceeded the expectations of the organization's founders and their committee consisting of 50 peopled. A whopping 500 people bought tickets and attended the event. A short speech was given about Yad Eliezer to remind the attendees of the purpose of the event and then the party began.
"It was a really fun night," exclaimed Andrew Aryeh, co-founder of the Little Champions Foundation. "Rather than going out and spending money on themselves, on this night all of the attendees came out to have a good time and support this amazing cause."
Another view of the large crowd at the Little Champions fundraiser event. Credit: Maya Shlomo Photography.
The Little Champions Foundation raised over $40,000 for Yad Eliezer's feed a baby program. This event was so successful they decided to make an additional party each year, which may take place during the Summer season.
"We hope to continue what we started, grow to be even bigger and to continue to do hesed for various different organizations," said Aryeh. "We'd like to thank all of our committee members for their amazing dedication to this event, it wouldn't happen if it wasn't for them."
To learn more about the Little Champions Foundation or to donate, click here.
Frieda Schweky is Sephardic.Org's official community events reporter. For inquiries and to get involved with our site, please contact Frieda via email.
You may also be interested in...