$63K Raised at Spring Soiree for Special Children's Center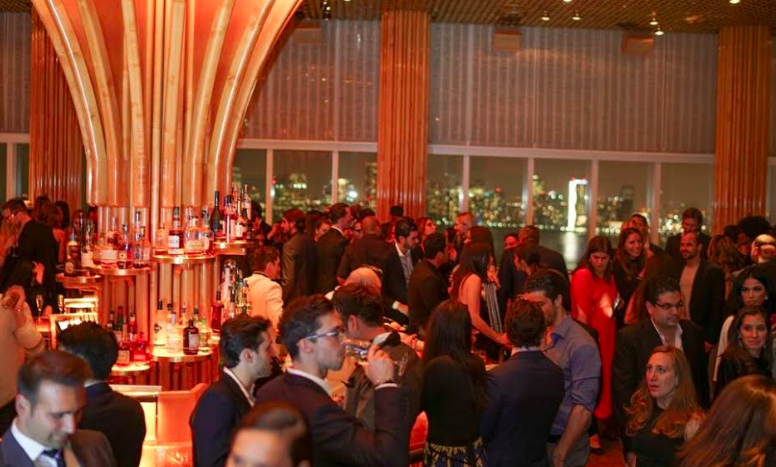 Pictured Above: The crowd at the Spring Soiree charity event for the Special Children's Center. Photo Credit: Attendee.
The Special Children's Center, also known as the Center, is a non-profit organization that is located in Lakewood NJ and Brooklyn NY. The Center got its start in 1996 when its founders, two passionate teenagers Jenine Shwekey and Chaya Bender, began volunteering their time to provide care for families who have children with developmental disabilities.
A center like this one that provides extreme amounts of care for children with special needs is always in need of any charity that comes their way. That is why a large group of young professionals came together to raise as much funding as they can for this amazing organization.
On May 14, the first annual Spring Soiree took place in Manhattan, NY at a private event space. The fundraiser was organized to benefit the invaluable community resource that is the Special Children's Center. The Center is focused on a multi-faceted service program for children and adults with complex developmental disabilities. Their main focus is on after-school programs as well as programs held on Sundays. The Center happily serves over 450 families with special needs children and adults.
Kimberly Taylor Gindi addressing the large crowd at Monday's event.
The event was spearheaded and hosted by Kimberly Taylor Gindi. Gindi established a committee consisting of 20 individuals to help plan this special night. 300 tickets were sold for the Spring Soiree at $220 a piece and 11 tables were sold for $5,000 each. The event targeted the young professional crowd of the larger Jewish communities within the Tri-state area. The night spotlighted the Special Children's Center and educated the group on the organization they otherwise may not have heard of. There were two live DJs, DJ AMEME and DJ Michael Malih, as well as a live musical performance by Cole Rastand.
A community member posing with one of the art pieces up for auction at the event.
The event featured an open bar and food by Chayat catering. There were passed hors-d'oeuvres, a sushi bar, burger bar, carving station, and dessert bar. Gindi, being the hostess of the event, gave a speech and presented a short film provided by the Center to help raise awareness for what they do. A live auction was another highlight of the night. Attendees were able to bid on various packages including a vacation, drone, art, jewelry, sports equipment, personal shopping experience, and more.
Crowd members enjoying the Soiree.
"I am so honored to have been able to work on this event for the Special Children's Center and raise awareness amongst the young professionals in New York City," said Gindi about the planning and positive outcome of the fundraiser. "The committee was comprised of an international group of influencers that were so generous in spirit and poured their heart and soul into making this event a success."
The event was a great success all around. Everyone in attendance had a great time, learned about this important cause, and, most importantly, had the opportunity to contribute to it. The Spring Soiree raised $63,000 as a net profit contribution to the Center.
To learn more about this special organization or to donate, click here.
Frieda Schweky is Sephardic.Org's official community events reporter. For inquiries and to get involved with our site, please contact Frieda via email.
You may also be interested in...