After Israeli Airstrikes into Syria, White House Says Israel 'has a Right to Defend Itself'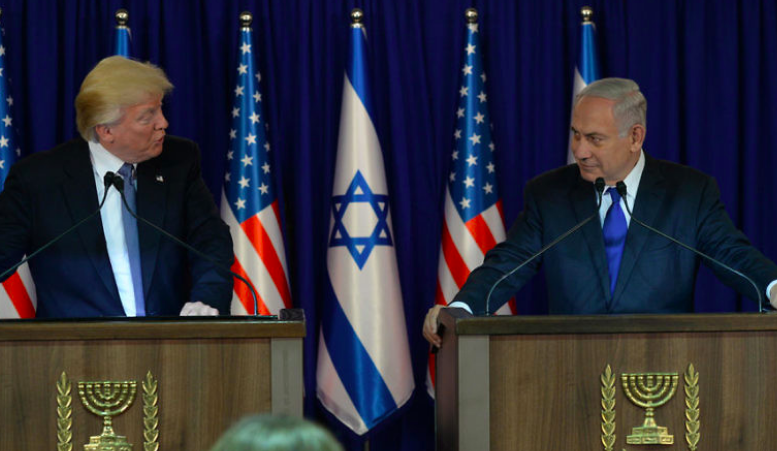 Pictured Above: U.S. President Donald Trump and Israeli Prime Minister Benjamin Netanyahu at a joint appearance in Jerusalem on May 22, 2017. Credit: Haim Zach/GPO.
(JNS) Following Israeli reprisals on Iranian targets in Syria on Wednesday night, White House Press Secretary Sarah Huckabee Sanders told Fox News that "Israel absolutely has a sovereign right to defend itself."
Israel launched counterattacks, smashing more than 50 Iranian-linked military sites after 20 missiles were launched at Israel from an Iranian-manned base outside of Damascus.
Sanders told Fox News that "we support [Israel] in whatever efforts they have in order to defend themselves, but again I think this activity and this action is just further demonstration that the Iranian regime cannot be trusted, and another good reminder that the president made the right decision to get out of the Iran deal."
On Tuesday, U.S. President Donald Trump announced that America would withdraw from a 2015 nuclear deal made with Iran, in which America would remove sanctions that would enable the country to make huge increases in business and financial deals around the world, in exchange for limiting nuclear development and providing access to international inspectors.
Trump stated that Israel had provided significant evidence to show that Iran had not maintained its side of the deal and that the United States would withdraw, reapplying economic sanctions and causing American businesses to withdraw from the country or face penalties.
You may also be interested in...