Ambassador Brownback Poised to Address Anti-Semitism While in Europe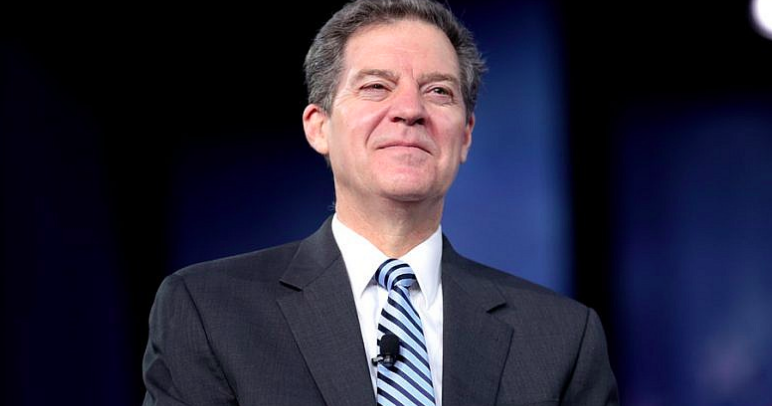 Pictured Above: Sam Brownback, then governor of Kansas, speaks at the 2017 Conservative Political Action Conference in National Harbor, Md. Credit: Gage Skidmore/Flickr.
By Jackson Richman
(JNS) As part of a visit to Poland, U.S. Ambassador-at-Large for International Religious Freedom Sam Brownback is expected to address the issue of anti-Semitism in Europe, a State Department spokesperson told JNS.
Before that, he is stopping in Ukraine and Uzbekistan—in the latter country to meet with government officials "to discuss Uzbekistan's recent positive steps on religious freedom policies and encourage legislative reforms."
Brownback, the former Republican governor of Kansas, is slated to speak to members of the Organization for Security and Cooperation in Europe in Warsaw, which takes place from Sept. 10 to Sept. 21.
The rising tide of anti-Semitism has festered from officials in the Labour Party in the United Kingdom to Sweden, where the Sweden Democrats, on the record for mocking Anne Frank, gained a huge number of seats in the country's latest election.
The annual event brings together hundreds of civil society officials and government representatives worldwide for talks about advancing human rights and other freedoms. "Discussions about repressive measures against peaceful members of ethnic and religious groups" are on the docket, according to a State Department press release.
Brownback will also participate in bilateral meetings with religious leaders and government officials over issues related to religious freedom.
And he will tour Auschwitz, where he plans to lay a wreath at the former concentration camp's Wall of Death and light a candle at the International Monument.
You may also be interested in...