Another Jewish School Shuttered Amid Worst US Measles Outbreak in 25 Years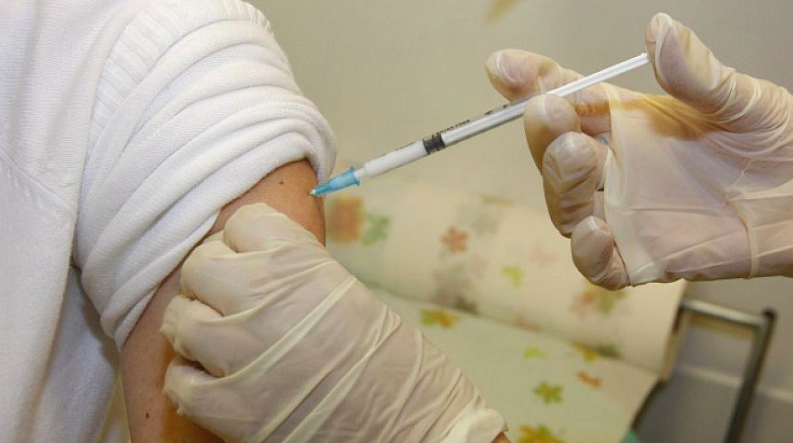 Pictured Above: An illustrative photo of a patient receiving a measles vaccine in Israel. Credit: Miriam Alster/Flash90.
(JNS) The U.S. Centers for Disease Control and Prevention has reported that the current measles outbreak in the United States is the worst in over 25 years, as the City of New York closed another Orthodox Jewish school in Brooklyn due to failure to vaccinate students.
According to a report on Monday, 41 new cases of measles have been confirmed, with the virus having officially spread to Idaho and Virginia. Twenty-eight states have now been infected, with 1,022 cases reported from January 1 to June 6, including 330 cases in New York State outside Manhattan, and 262 cases in Rockland County alone.
An additional 588 confirmed cases have been reported in New York City since September 2018, with the city ordering the vaccination of all Williamsburg and Borough Park residents under the age of 19.
Health officials have argued that low vaccination rates are to blame for the current outbreak, and New York City has ordered the closure of several Orthodox Jewish schools due to failure to comply with city vaccination orders.
The Central UTA Satmar School for Boys in Williamsburg was shuttered as of Tuesday afternoon, the tenth Orthodox school in New York City to be closed this year. Nine of the schools are located in Williamsburg—a strongly ultra-Orthodox neighborhood in Brooklyn—and one in Queens.
According to a JTA report, the schools will have to create a plan to bar any student who does not comply with vaccination orders, and must have the plan approved by the local authorities before the city will allow them to be reopened.
Officials noted that nearly double the number of Williamsburg children were vaccinated in the past two months than during the same period in 2018.
You may also be interested in...