Bahrain Expresses Support for Israel's Defending Itself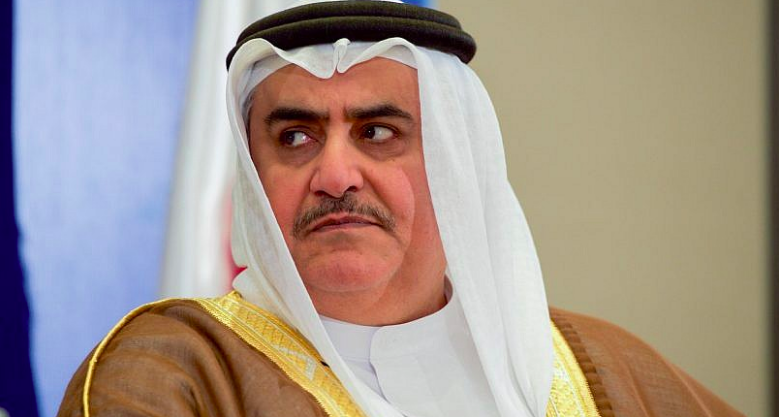 Pictured Above: Bahrain's Foreign Minister Khalid bin Ahmed Al Khalifa. (Wikimedia Commons).
(JNS) In an unlikely source of support, the Arab Gulf country of Bahrain voiced their backing for Israel's right to defend itself after Israel launched attacks against Iranian and Syrian targets following an Iranian missile attack on the Jewish state on Wednesday night.
Bahrain's Foreign Minister Khalid bin Ahmed Al Khalifa wrote on Thursday via Twitter that "it is the right of any country in the region, including Israel to defend itself by destroying sources of danger."
Bahrain, a tiny island nation in the Persian Gulf, is a strong U.S. and Saudi ally and has in the past accused Iran of arming and training Shi'ite Bahraini protestors in order to destabilize the Sunni-ruled country.
Meanwhile, the United Kingdom and Germany also supported Israel's right to defend itself and criticized Iran's aggression.
"We condemn Iran's attack on Israel. Israel has every right to defend itself," said a spokesman for British Prime Minister Theresa May.
The spokesman added: "We call on Iran to refrain from any further attacks and for calm on all sides. We call on Russia to use its influence in Syria to prevent further Iranian attacks."
Similarly, a spokesman for Germany's foreign ministry said that Iran's attacks were a "great concern."
"These attacks are a serious provocation that we strongly condemn," the German spokesman said. "As we have always emphasized, Israel has a right to self-defense."
You may also be interested in...