Banning Some, Giving Others: Shaky Presence of Lulavs and Etrogs at Israel's Airport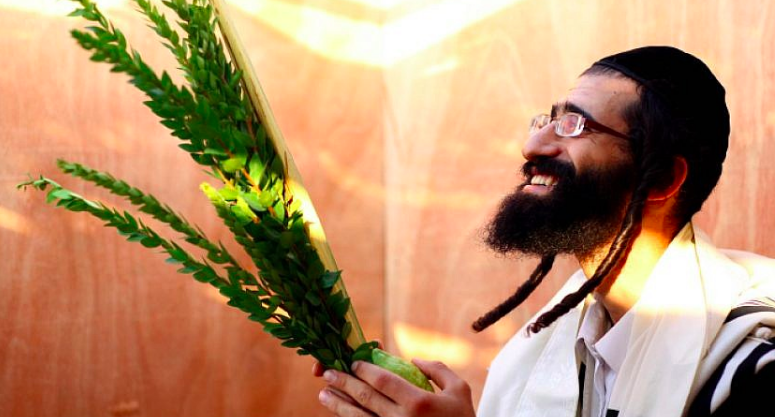 Pictured Above: An observant Jewish man examines a palm branch, known as a lulav, for imperfections in the Mea Shearim neighborhood of Jerusalem on Sept. 21, 2010, a few days before the Jewish holiday of Sukkot. Photo by Abir Sultan/Flash 90.
(JNS) A special task force will begin operating at Ben-Gurion International Airport in Israel in the next few days, charged with preventing the import of three of the four species that comprise the lulav and etrog combination necessary for the traditional celebration of the Sukkot holiday, which starts on the night of Sept. 23.
The Agriculture Ministry said its ban on myrtle (hadassim), willow branches (aravot) and palm fronds (lulav) is meant to prevent the spread of plant diseases and pests inside the country.
Inbound passengers will be permitted to bring in a citron (etrog), providing that they pass an Agriculture Ministry inspection at the airport.
Israel is the only country in the world that grows and exports the three plant types, and one of few countries that grows etrogs commercially.
Though offenders bringing illegal lulav parts into the country may be subject to fines or even criminal offenses depending on the severity of the infraction, the task force has purchased thousands of sets of the four species deemed kosher for use on Sukkot and will distribute them for free at the airport for all those who wish to receive them.
Ministry inspectors caught a woman last week trying to smuggle 40 etrogs, valued at more than $1,000, into the country by falsely declaring her suitcase was lost in the hopes of retrieving it later without having to pass through customs.
You may also be interested in...