Bet Yaakov Orot Sarah Plans to Update Facilities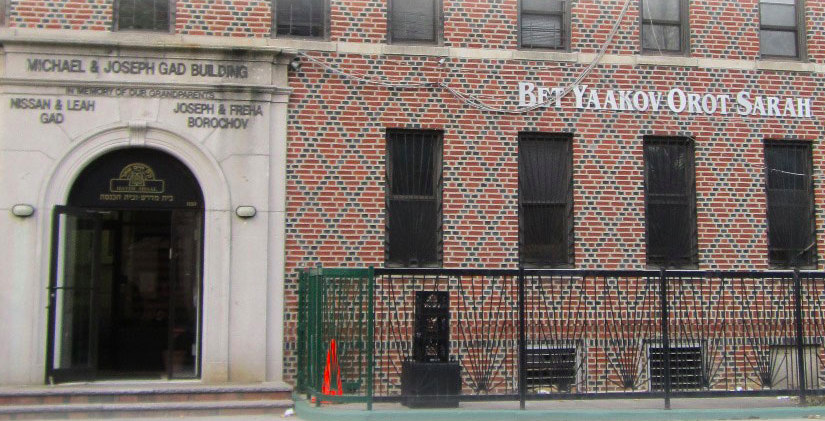 When we send our children off to school, we like to know that they're going to a safe and encouraging environment that maximizes their potential to learn and grow. At Bet Yaakov Orot Sarah, that's exactly what they strive to accomplish. Since their start by Rabbi Moshe Simantov A"H, this all-girls school has been a warm and inviting environment where students and teachers alike believe in the idea of mutual respect and caring for your neighbor.
Rabbi and Mrs. David Maslaton were fortunate enough to send their daughters there until one day seven years ago, they heard the school was going to close. They saw no other way to deal with the terrible financial state the school was in, as their founder had passed away just a few years before. The Maslaton's loved the school and didn't want to see it close, and when they were asked to take it over, they agreed. Since then the school has seen a big turn-around and is thriving and growing.
Bet Yaakov Orot Sarah is indeed growing so much that they decided it was time for a change. Recently, the school had a function in which they invited parents, grandparents, and faculty to enjoy a Melave Malka dinner at Kol Yaakov hall to celebrate the holiday of Hanukkah as well as to get together and strengthen their bond.
Each of the speeches given at the event were a reflection of a school that truly cares. When Rabbi David Ozeri, who teaches in the high school, got up to speak, he made a friendly remark about how the school building could really use an update. Rabbi Maslaton then made an impromptu decision to make the announcement: they are in the planning phases of designing a brand new building for the school! The news was really exciting, considering that the current building is very dated.
The current building's lunchroom can only house four classes at a time for lunch and, suffice it to say, can not fit the entire school for assemblies. The new building will solve that issue with a bigger assembly room, have an elevator, larger classrooms, a laboratory, and all around nicer, cleaner, and newer facilities. They plan to begin construction in the summer of 2018.
The parents who send their children to Bet Yaakov Orot Sarah feel that it's truly a hidden gem in the community. It is unique in that you feel the warmth from the moment you enter the building. There's music playing in the hallways and pictures of students on brightly colored bulletin boards all over the school. The curriculum is current and the teachers are constantly trained in best teaching practices. You'll never hear shouting from students or faculty; putting people down is not something that takes place at this school. That is because they teach their students from a young age about problem solving and other social skills so they can handle themselves in a respectful manner.
In this school, it's truly cool not to bully; why would anyone be a bully if they can be a champion? Other important things that Orot Sarah teaches their children that may differ from the typical curriculum is the 7 Habits of Highly Effective People and Growth Mindset skills which involves training yourself to keep on trying and to not give up because the people who can do that generally get the farthest in life. And at this school, it's easy to work hard and keep on trying your hardest because the girls know that their faculty does this constantly. The staff is always learning and applying new concepts in education and emotional well-being in the classroom. The girls also know that at Bet Yaakov Orot Sarah, everyone believes in them!
To donate to this one of a kind school, call Rabbi Maslaton at 7185105634.
Frieda Schweky is Sephardic.Org's official community events reporter. For inquiries and to get involved with our site, please contact Frieda via email.
You may also be interested in...