Cheapest Times to Travel to Your Favorite Destinations by Travel by ETC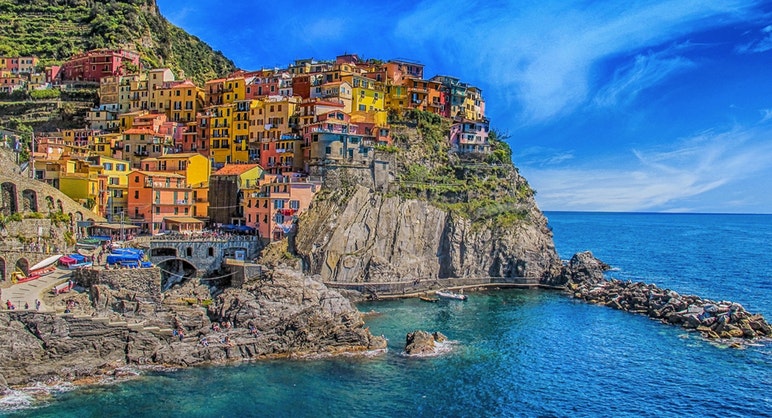 Millie Abadi and her cousin Tara Harary have been travel coordinators since 2011. The two had always enjoyed planning events and trips throughout their lives. One day, someone came to them requesting that Millie and Tara plan her daughter's destination wedding. They had never planned something to that degree before, but the client was insistent that she knew they could do it, and so they did! Since that day, planning destination weddings have become a big part of what they do.
In 2013, Millie and Tara officially became travel agents and called their company Travel by ETC. ETC stands for events, travel, and concierge which is what ETC specializes in. They are an affiliate of In the Know Experiences, a Virtuoso Member. In addition to destination weddings, they now plan mega-multigenerational trips. An example of this would be if a set of grandparents wished to take all of their children with their spouses, their grandchildren, and maybe even great-grandchildren on a large family getaway. Travel by ETC can handle all of the arrangements for events like this including air, hotel, food, and activities.
Honeymoons, corporate travel, and leisure trips are also a big part of what Millie and Tara do at Travel by ETC. People can book hotel and flight with Millie and Tara, free of charge, and even ask how they could help you use your credit card points towards your trip. ETC also assists with putting together the perfect itinerary. When you're booking with ETC, they're happy to help you plan out meals, transportation, and activities. Their itineraries are always original, specific to the client, and free of charge.
Traveling on a budget is a tricky thing to do. ETC says a big factor in saving money while traveling is timing. In travel agent terms, 'low season' refers to a destination or hotel's slowest time of the year. Traveling to places during their low season can be a great way to save money because there are often big discounts on air and hotel during these times. One thing to make sure of, however, is that you avoid the area's monsoon season!
Here is a list of destinations that are great to visit during their low seasons put together by ETC Travel.
1. St Barts: April-June
From Thanksgiving through until the end of March, this hot destination is crawling with tourists. Choose to travel here during the low season and you could save a pretty penny. The weather is still nice and it's even more relaxing since it's less busy and the resorts are quieter.
2. The Caribbean: June-October
During the low seasons in the Caribbean, the weather is still beautiful and your wallet will thank you!
The CDC recently took the Cayman Islands and the Bahamas off of the Zika list (always check the CDC website for updates) so they are open for families to travel!
3. Europe: January-March
You could plan a spectacular European vacation during the low seasons. During the low season throughout Europe, there is a significantly fewer amount of tourists around.
This means you can see more sites and enjoy restaurants that would otherwise be booked up. Hit the museums and enjoy the slow-moving atmosphere of a foreign city with fewer tourists.
4. Bermuda: November-January
Bermuda is a great destination for a quick getaway. Just a 2 ½ hour flight from NYC, Bermuda has comfortable Spring-like weather during its low season.
You may not be able to bake in the sun, but it is the perfect golfing weather! You could also visit the beautiful towns to enjoy the culture, art, and shopping of the area.
5. Skiing destinations: April-August
Popular skiing spots such as Aspen, Utah, and Denver have lots of activities for tourists to do during warm weather months.
Hit these otherwise pricey destinations for less dough and enjoy adventurous activities such as horseback riding, driving ATVs, white water rafting, and more.
Check Travel by ETC out on Instagram @Travelbyetc or contact Info@travelbyetc.com 732 245 9906 for more information and to get started planning your next amazing getaway!
Frieda Schweky is Sephardic.Org's official community events reporter. For inquiries and to get involved with our site, please contact Frieda via email.
You may also be interested in...