Community Raises Money for David Setti, 28 Year Old Car Accident Survivor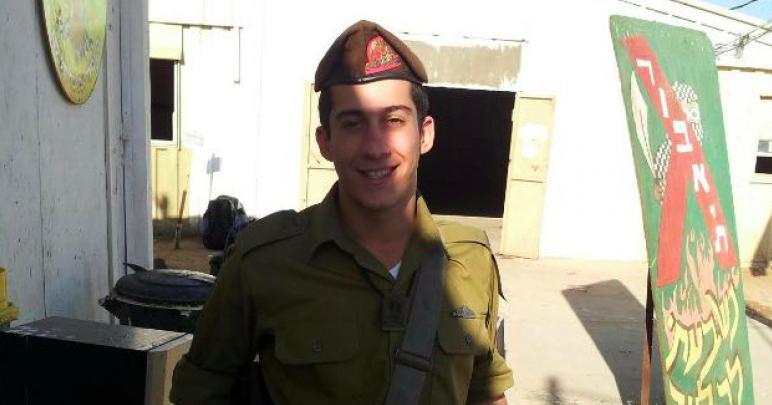 On Jan. 20, a terrible car accident took place and community member David Setti, 28, was badly injured. David's car flipped over three times and his body was ejected from the vehicle after another failed to make a full stop at a stop sign in Brooklyn, NY. It was nothing short of a miracle that the firefighters on the scene were able to revive him after performing CPR for ten minutes. David was pinned under his car and suffered from cardiac arrest and broke six ribs on one side of his body.
A Hatzalah member on the scene said Setti must have done something amazing in his life to have survived the ordeal. Setti was admitted to Maimonides Medical Center in Brooklyn, NY that night and has been there since. David recently underwent surgery to repair his ribs and was unconscious until Jan. 23 when he finally awoke.
Young David Setti with his two nephews at his wedding.
After he came to, David's doctors and family soon discovered how this incident mentally affected Setti. He is suffering from severe memory loss and will have undergo months of both physical and mental therapy in order to recover.
Please say Tehillim for David Ben Simcha, a young husband and father who survived a terrible car accident but is still in poor condition.
In light of this accident, on Jan. 24, family friend Raquel Sabzehroo Vogel started a Go Fund Me page for David in order to help him and his family at this difficult time. David has a wife and a six month old son who need him to recover as soon as possible. Setti was also a pivotal part of the family business which has now been left short handed since his absence.
The Go Fund Me page description explains the horrific incident and the condition that David is in.
"David is strong and extremely smart and we are praying that it won't take that long for him to recover because he has a 6 month old baby and a wife to support," explained Vogel, the creator of the Go Fund Me page. "We are trying in every possible way to support him and help him through this tough time and any help would be greatly appreciated."
David's mother, Allegra Setti, wrote a moving post on Facebook asking her son to fight for his life.
In just four days, the community has rallied around the Setti family. Almost $5,000 was raised overnight for David and as of Jan. 29, they have raised over $7,000. The overall goal of the campaign is to raise $60,000 to help with medical bills and to help David and his family get by while he is rehabilitating from his injuries.
Many who donated left kind and encouraging words for David and his family.
"Refua shelema, brother. You're stronger than anything out there and with Hashem's help you'll survive it all," wrote Ziko Bukai who donated $200 to the cause.
"Wishing you a full recovery, and strength to you and your family," expressed Noah Lerner
David's sister, Estee Omari, was astonished by the response and support she and her family received after the accident.
"It's means a lot to our family for all the help, support, donations, and how quick our community is running to help," said Omari of the gratitude she has for the community. "Just knowing this is keeping our family strong so we can be strong for David. We have a long road to recovery with him and we are praying God willing it will be sooner rather than later."
David with his fellow IDF soldiers when he served from 2011 to 2014.
David Setti served in the Israeli Defense Force from 2011 to 2014. He also volunteered to go back to Israel and fight as a Golani soldier later on when Israel was at war and needed him. The week before the accident, David was raising money for a needy family so they could have a proper shabbat meal. To his delight, he was able to raise enough money to feed that family for a week. Setti's family believes it was the merit he had from that mitzvah that saved his life.
A Facebook post written by David, just days before the accident, of a good deed he was doing.
When David initially awoke, he tried to get out of his hospital bed saying, "I need to feed the families." He recalled the responsibilities he took on, but forgot that he had already done it.
"He's still very hazy," said Omari of her brother's confusion, "his memory is in and out."
David's will to recover is great but it will take time. In the meantime, we should all pray for David's speedy recovery and donate what we can to help. To learn more and to donate to this amazing cause, click here.
Frieda Schweky is Sephardic.Org's official community events reporter. For inquiries and to get involved with our site, please contact Frieda via email.
You may also be interested in...