County Police Arrest Vandal Who Left Anti-Israel Message at Maryland Synagogue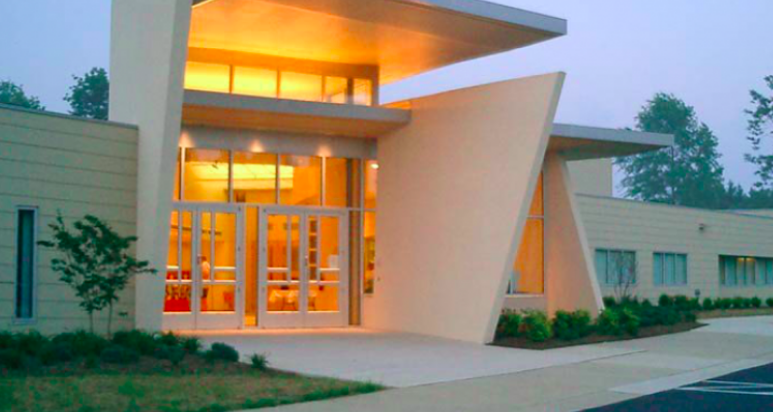 Pictured Above: B'nai Shalom in Olney, Md. Credit: Screenshot.
(JNS) A vandal who left an anti-Israel message last month at an Olney, Md., synagogue has been arrested.
A banner with the words "Justice for Palestinian people NOW!! Israel is a fascist apartheid state! … What will your legacy be? … Genocide?" hung outside the B'nai Shalom synagogue on Sept. 7, according to Montgomery County Police.
County police released digital images of the suspect through an internal department server. A patrol officer spotted a man five days later at an Olney bus stop who looked like the suspect. A search of that man's backpack uncovered plastic lettering used on signboards.
Officers arrested the man, identified as 30-year-old Eric Sponaugle. Police said his home address is within a three-block radius of the synagogue.
It turns out that Sponaugle has also vandalized a nearby Chick-fil-A restaurant with homophobic messages such as "Can't pray the gay away" and "Blood is on Your Hands."
Sponaugle was charged with defacing religious property and malicious destruction of property. If convicted, he faces up to six years in prison and $11,000 in fines.
You may also be interested in...