DSN Hosts First Ever Beyond Talent Variety Show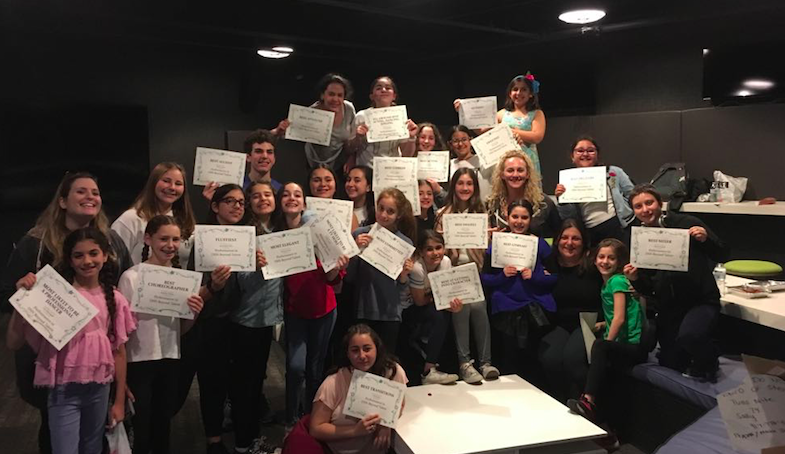 Within our community, there is a vast array of talented and creative individuals ranging all ages. With the extensive amount of talent we have, it seemed befitting for the Deal Sephardic Network (DSN) Community Center located in Oakhurst, NJ to host their first ever Beyond Talent Variety Show.
The show was held on May 6 at the Ocean Township High School's large auditorium. That evening, the performers prepared acts for their friends and family who flocked to the local school to watch. The event featured skits, songs, and dances put on by community members. The performers ranged from fourth graders all the way up to adults. Tickets were sold for $15 each and around 300 people came out for the show.
Scripted scenes from classic animated films including The Lion King and Shrek the Musical were performed for the delighted audience as well. A few scenes from Grease, Hairspray, and The Wizard of Oz were also acted out. The colorful playbill listed all of the acts, directors, and performers as well as congratulatory notes from proud family members and advertisements from local businesses.
"It was really amazing," expressed head director of the event Stephanie Adjmi. "Everyone worked so hard and they blew the audience away and exceeded my expectations entirely."
"They took my suggestions and I took theirs," explained Adjmi of the process that went into planning this intricate event. "In the end, it was really a team effort which is why it turned out so special."
A few talented musicians played songs with their instruments and others sang. The song Hallelujah was performed by David Braha on Piano and Zach Leventer on Violin. Terri Saka sang her version of the otherwise electronic dance song Stargazing by Kygo accompanied by Morris Ades on piano. Lori Safdieh sang Never Enough from the movie The Greatest Showman as well. The audience truly enjoyed all of the songs and scenes the performers spent months preparing.
"The show was an extremely phenomenal experience and I was so glad to be a part of it," said Kitana Maman who sang two songs at the DSN variety show. "Stephanie, the director, was so organized which made it a pleasure! The audience was so energetic and were really into it."
DSN is a non-profit organization which plans and executes many events like these throughout the year for the benefit of the growing community around them.
To learn more about DSN or to donate, click here.
Frieda Schweky is Sephardic.Org's official community events reporter. For inquiries and to get involved with our site, please contact Frieda via email.
You may also be interested in...