Gaza Hospital Stops Performing Surgeries Due to Cleaners' Strike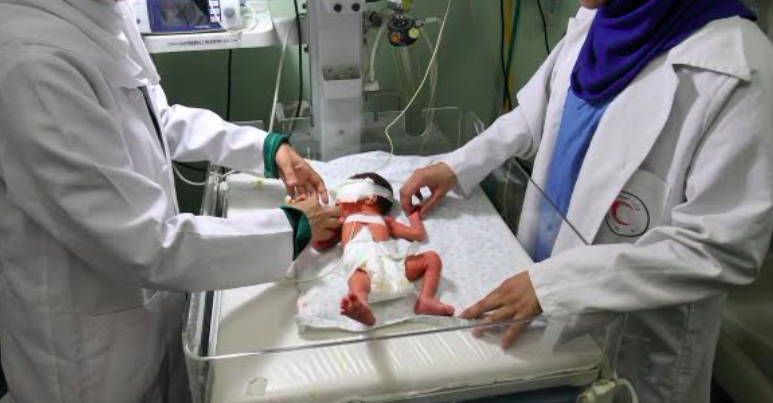 Pictured Above: Palestinian nurse examined a baby at the Amarati Hospital in Rafah, south of the Gaza Strip, June 27, 2017. Photo by Abed Rahim Khatib/ Flash90.
(JNS) Gaza's largest medical complex announced Sunday that it was suspending all non-emergency surgeries do to a cleaners' strike.
Shifa Hospital will not have medical garbage taken away until workers are paid overdue salaries, the second time such a strike has taken place in just a few weeks.
Last month, the Palestinian Authority promised to pay the outstanding salaries, but only did so for 2 months, leading the cleaners to renew their strike.
Hamas, which maintains primary control over Gaza, has accused the PA of failing to provide promised funds to the Gaza health system, despite an accord between the groups in 2017.
Gaza's 13 hospitals and 73 medical centers employ cleaners at a cost of $267,000 a month.
You may also be interested in...