Germany to Pay Additional $88 Million to Holocaust Survivors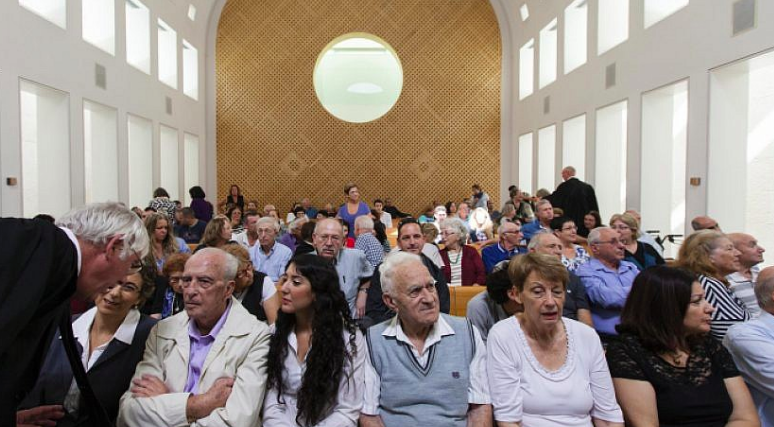 Pictured Above: A group of Holocaust survivors known as the "Tehran children" in the Supreme Court of Jerusalem, where they filed an appeal against the state. They argued that they are entitled to their rightful share of reparation money paid to Israel by West Germany under the 1953 Reparations Agreement. Nov. 11, 2013. Photo by Flash 90.
(JNS) Germany has agreed to pay another $88 million to fund social-welfare services for Holocaust survivors, according to the New York-based Conference on Jewish Material Claims Against Germany on Tuesday.
The country, which perpetrated mass murder against Jews and other minorities between 1933 and 1945, also agreed to increase pensions to 55,000 Holocaust survivors in Central and Eastern Europe, as well as to expand eligibility for child survivors.
The funding increases the budget for aging survivors to $561.7 million this year.
"These elderly heroes deserve the recognition that increases payments and much-needed service will provide," said Claims Conference negotiator Greg Schneider.
Since 1952, Germany has paid more than $70 billion to Holocaust survivors and programs to assist them, in large part due to the work of the Claims Conference.
You may also be interested in...