Hamas Security-Forces Commander in Gaza Dies in Accidental Explosion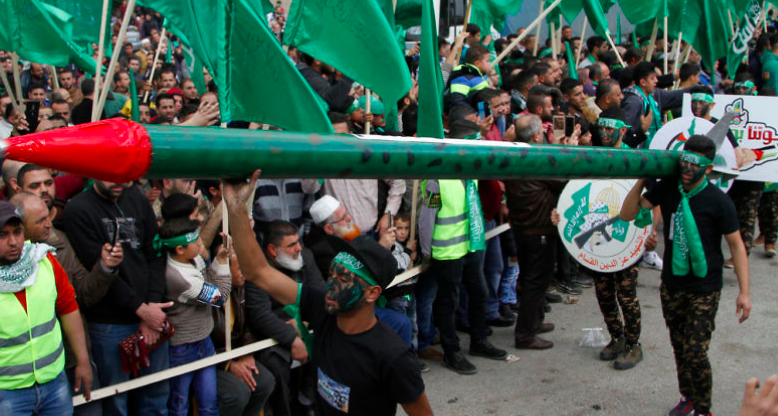 Pictured Above: In the Palestinian Authority-controlled city of Nablus, Hamas supporters attend a rally marking the 30th anniversary of the terror group's founding. Dec. 15, 2017. Credit: Nasser Ishtayeh/Flash90.
(JNS) A commander of the Hamas security forces was killed on Wednesday during an accidental explosion, according to the terror group.
Abdel Rahim Abbas, 42, was reportedly killed at the administrative headquarters of the police bomb-disposal unit in Gaza when explosive material caught on fire during an inspection.
Hamas said Abbas was attempting to neutralize an Israeli munition when it detonated.
You may also be interested in...