Helpful Tips to Move to Your Summer Home from Ruthie Levy of Organize It!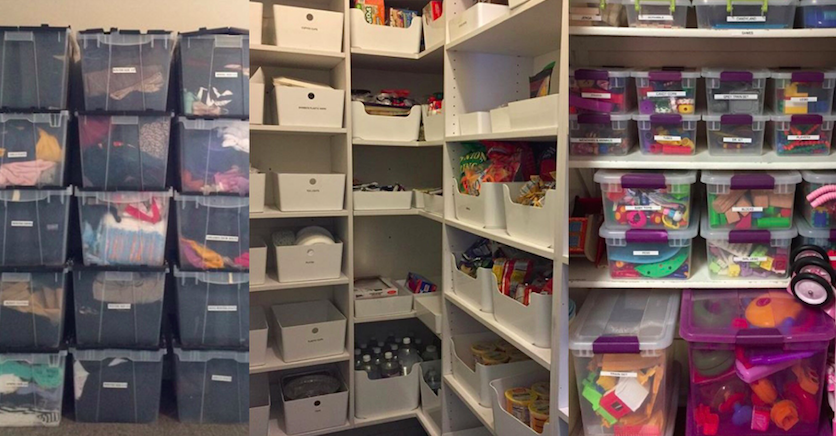 Living the busy life of a mother can also mean living a hectic, disorganized life as well. Studies have shown that clutter can contribute to stress, however, few mothers have the time to stop their busy lives and come up with a way to maximize on the efficiency and maintenance of their homes.
When the time finally comes to pack up and move to your Summer home, will you be able to juggle the day-to-day tasks and figure out a way to pack up your home efficiently? Before you become overwhelmed, you should know that doing it yourself is not the only option!
Ruthie Levy of Organize_It has been improving her client's lives since she started her business in 2013. When you call Ruthie for help with a home's organization, she first comes to the space, assesses the situation, and listens to your needs. Next, Levy will help you to purge all of the items in your space that you don't need and then find neat and convenient places for the things you do need.
Ruthie specializes in organizing playrooms, kitchens, and laundry systems. Whatever the task, Ruthie always comes in handy with the proper tools such as custom selected containers to fit the spaces and her handy label maker to get the job done. Her ultimate goal on each job is that once Ruthie leaves, the system she put in place is easy for her client to maintain.
"When clients tell me what a difference it's made in their lives and how they can now run their home smoothly and efficiently," said Levy of her work, "that's what it's all about."
Ruthie helps many of her clients move from their Winter homes into their summer homes and back, she gave a few useful tips to help with the transition! Here are some tips to help you move to your Summer homes as easily and efficiently as possible.
1. Stock up on packing supplies first.
Ruthie was surprised to realize that when many people pack up their homes, they don't stock up on the supplies to do so properly.
According to Ruthie, Uline.com has a deluxe home moving kit that has all you need to get the job done. Boxes, tape and a tape gun, bubble wrap, dish dividers, markers, and much more are included in this package.
If this package seems like more then you may need, you should still consider purchasing a few of the things listed above to pack your things in a neat and safe manner for transport.
2. Decide what goes on the truck and what goes in your car.
Moving trucks are great for furniture and boxes of clothing, but certain things should really travel with you in your car. According to Ruthie's advice, valuables, fragile items, and food from your fridge or freezer should never travel in the moving truck.
3. Put in a supermarket order and send it to your Summer address.
Moving can be stressful enough. Once you reach your destination, you shouldn't have to run out and grocery shop.
Instead, do yourself a favor and put in a call to the local supermarket in your Summer home area. Put in an order from your stock-up shopping list and enjoy the ease of having it dropped to your doorstep.
You can also head to costco.com to order paper goods to your home so you're really covered.
4. Pack up all of your silver.
So you've packed up your house and are looking forward to the Summer ahead, but you should really stop and think for a moment before you head out the door. Holidays typically come right after Labor Day.
One thing you can do to prepare for the holidays from months in advance is polishing your silver and pack it up tightly so it doesn't tarnish. This will mean when Summer comes to an end and holiday season comes around your silver will be ready to go!
Thinking ahead will always pay off! Your future self will thank you.
5. Unpack your things properly.
Once you've arrived at your Summer destination, the first thing you may want to do is run outside and take in all the sun you can. What you should really do is stop and take the first few days to unpack in a proper and organized manner.
If you do this, you'll know exactly where everything is which will save you lots of time in the future. The best way to maximize on your Summer vacation and to truly enjoy it, according to Ruthie, is to organize your home first!
To learn more about Ruthie and discover more organizing tips and tricks, check her out on Instagram @Organize_it!
Frieda Schweky is Sephardic.Org's official community events reporter. For inquiries and to get involved with our site, please contact Frieda via email.
You may also be interested in...