IDF Launches Surprise Military Drill in Northern Israel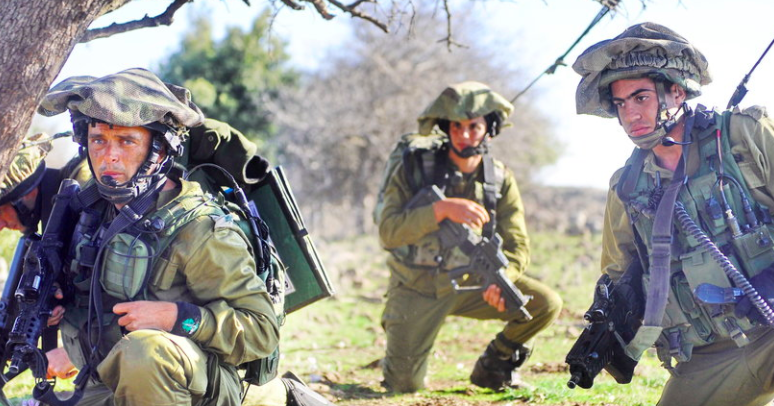 Pictured Above: A past IDF drill in northern Israel. Credit: IDF.
(JNS.org) The IDF's Galilee Division initiated a surprise military drill on Tuesday in preparation for a potential escalation along Israel's northern border with Lebanon and Syria.
Hundreds of IDF Logistics Corps soldiers were called up on Sunday to participate in the spontaneous drill without advance notice, and were tasked with preparing emergency reserve supplies at military storage centers in the northern Israeli city of Carmiel.
Some 60 IDF vehicles—including trucks, tanks and armored personal carriers—were incorporated into the exercise.
Troops were challenged with using vehicles, artillery and weapons that were found to be defective, and were tasked with repairing the equipment and delivering it to a battlefield nearly 20 miles away.
The IDF stated that a military drill of this scale had not taken place in Israel in more than 25 years, Yedioth Ahronoth reported.
The exercise occurred amid reports of two alleged Israeli airstrikes in Syria this week. The Israeli Air Force purportedly conducted an airstrike Monday targeting chemical weapons facilities on the outskirts of Damascus, as well as a strike Friday on an Iranian military base in Syria.
The drill also followed comments by Israeli Ambassador to the U.S. Ron Dermer that a war along Israel's northern border could be just "weeks" away.
You may also be interested in...