IDF Reports 202 Attacks on Iranian Targets in Syria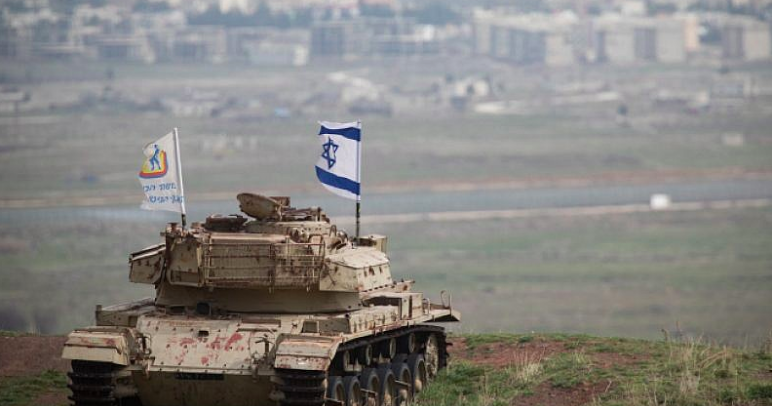 Pictured Above: An old Israeli tank with a flag overlooking the Syrian town of Quneitra in the Golan Heights on Feb. 11, 2018. Israeli Air Force F-16 jets were sent to Syria following an invasion of an Iranian drone. Photo by Hadas Parush/Flash90.
(JNS) Israel has struck more than 200 Iranian targets in Syria since 2017, according to an IDF report released on Tuesday.
In a press conference ahead of the Jewish New Year, senior Israel Defense Forces officers said Israel has bombed 202 targets in Syria using approximately 800 bombs and missiles. Most of the targets were military bases and infrastructure or advanced-weapons shipments.
On Tuesday, speculation that Israel had carried out new strikes in the Hama area followed reports of attacks on a base near Damascus.
The officials also noted that the IDF played a significant role in pushing back the Islamic State, which once controlled areas of Syria and Iraq, but has now been appreciably neutralized.
The army of Syrian President Bashar Assad has retaken control of 70 percent of southwestern Syria, which borders Israel. Iranian forces are being kept at least 80 kilometers from Israel's border, as per a promise made to Israeli Prime Minister Benjamin Netanyahu by Russian President Vladimir Putin, whose forces provide major backing for the Assad regime.
You may also be interested in...