Interior Design Tips for Spring from Sketch Forty Two's Nicole Cohen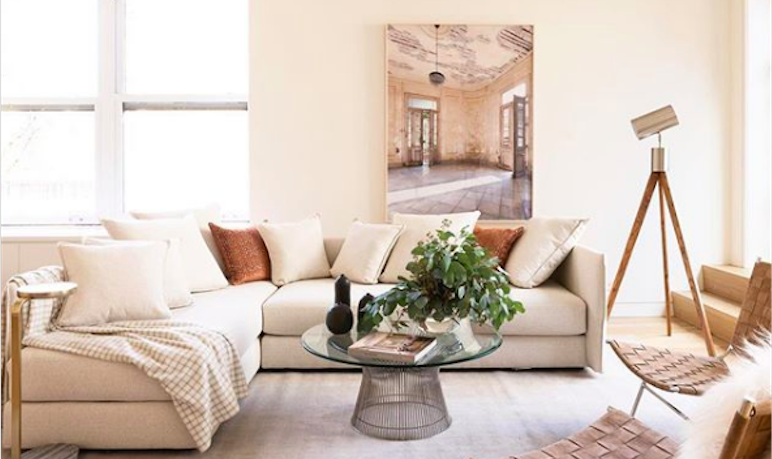 With social media making the world a lot smaller, artists, who were once thought of as starving, now have more innovative and direct ways of reaching their audiences. Nicole Cohen was lucky because she hopped on the blogger trend quite early on.
Cohen started her interior design blog, Sketch Forty Two, in 2009. This was also great timing to start a blog pertaining to interior design because a popular publication in the field, Domino Magazine, had just shut down. This created a gap in the industry which was eagerly filled by bloggers like Nicole.
Nicole attended Barnard College and majored in Philosophy, but also took fine arts classes to satisfy her creative mind. She began to realize that the creative world wasn't so far out of reach and it could be a feasible option for her.
Today, Nicole is a well-known blogger, successful interior decorator, photographer, and artist. She loves to be involved in projects such as home design from the ground up. Her favorite part of the job is to see her ideas that, at times, may have felt far-fetched come to fruition. Photography is one of her greatest passions, Nicole really enjoys photographing interior design.
Here are some great tips and tricks from Nicole to help you brighten up your home for the Spring and upcoming Summer season!
1. Change Bedding
Replace your warm and dark comforter and pillowcases with lighter white or floral alternatives to give your bedroom a brighter vibe.
A bonus to this is that a thinner comforter means you may not have to blast the air conditioner all night long.
2. Plants and Flowers
Nicole highly encourages her clients to have house plants and or fresh cut flowers in their homes at all times. This brings life and nature into the home and can feel quite therapeutic for some.
Aromatic plants like basil or thyme lemon emit a fantastic scent that can really freshen up a home.
3. Swap Out Art
Sometimes, when you hang art you don't realize how long it stays on your wall and it just becomes a part of the room. Switching your existing art for new pieces can be all a room needs to feel new again. Choose art with light and bright colors to bring the Spring feeling indoors!
4. Let the Light In
Window treatments are key to a finished room, but if you have heavy drapes or room darkening shades, consider removing them for the Spring and Summer.
Leaving windows bare will let beautiful natural light fill your home and can really improve your day-to-day mood!
5. Change up Throw Pillows and Blankets
Throw pillows and heavy blankets on your couch can easily be switched out for season-appropriate textures and colors. This way your furniture will look and feel renewed in a snap!
To learn more about Sketch 42, check Nicole out on Instagram @sketchfortytwo or visit her blog.
Frieda Schweky is Sephardic.Org's official community events reporter. For inquiries and to get involved with our site, please contact Frieda via email.
You may also be interested in...