International Court of Justice Orders US to Lift Some Sanctions Against Iran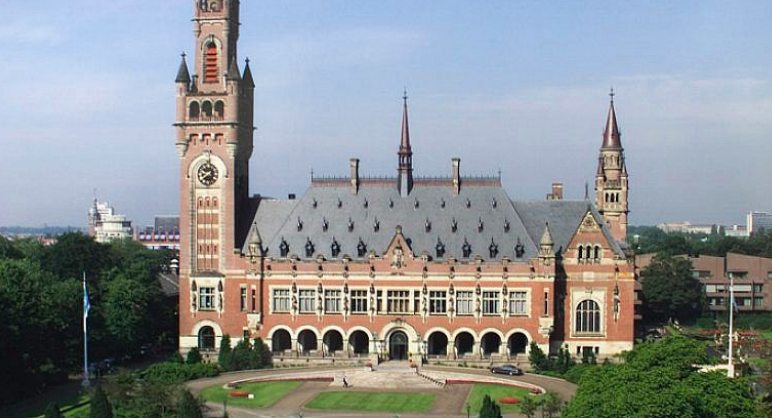 Pictured Above: The International Court of Justice in The Hague. Credit: Wikimedia Commons.
(JNS) The International Court of Justice (ICJ) ordered the United States on Wednesday to lift some sanctions on Iran in the aftermath of the U.S. reimposing sanctions that were lifted under the 2015 nuclear deal, which the United States withdrew from in May.
This development comes less than a month after Iran asked the U.N. court to rule in its favor, labeling the slapping back of sanctions as "naked economic aggression."
In the ruling, the ICJ said that the United States must "remove, by means of its choosing, any impediments arising from" the reimposition of Iran sanctions regarding goods and products and services for humanitarian purposes, including medicine and food.
The ICJ added that U.S. sanctions "have the potential to endanger civil aviation safety," and that the humanitarian-related sanctions "may have a serious detrimental impact on the health and lives of individuals on the territory of Iran."
American diplomats in The Hague had no immediate reaction and are expected to challenge the ICJ's jurisdiction in a future hearing whose date is to be determined, according to the Associated Press.
You may also be interested in...