Israel Closes Erez Crossing After Rioters Damage Infrastructure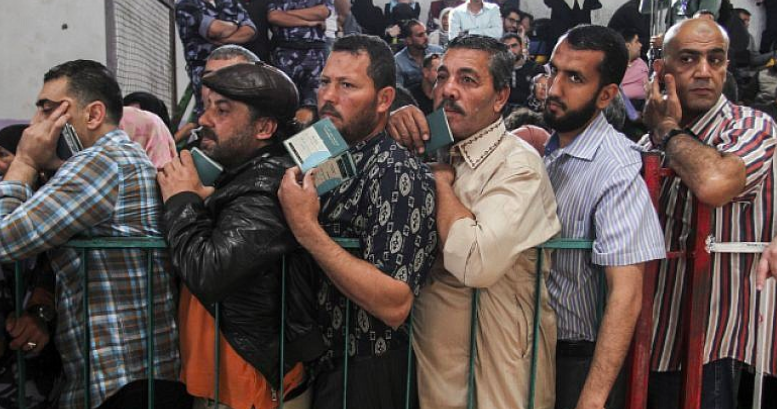 Pictured Above: Palestinians wait at the Rafah border crossing with Egypt in the southern Gaza Strip, after it was opened for two days by Egyptian authorities, on May 11, 2016. Photo by Abed Rahim Khatib/Flash90 .
(JNS) Israel closed the Erez Crossing between the Jewish state and Gaza on Wednesday after violent riots caused damage to the border terminal that allows the passage of Gaza pedestrians.
Hundreds of Palestinians took part in an altercation with Israel Defense Forces' officers at the entrance to Israel, damaging infrastructure on the Palestinian side of the crossing.
The IDF reported that Palestinians hurled rocks and attacked the crossing, at which point troops responded with tear gas and live fire. The IDF responded by shutting down the crossing, except to humanitarian cases.
An average of 1,000 Gazans cross through Erez on a daily basis.
You may also be interested in...