Israel Provides Generators to Earthquake-Devastated Papua New Guinea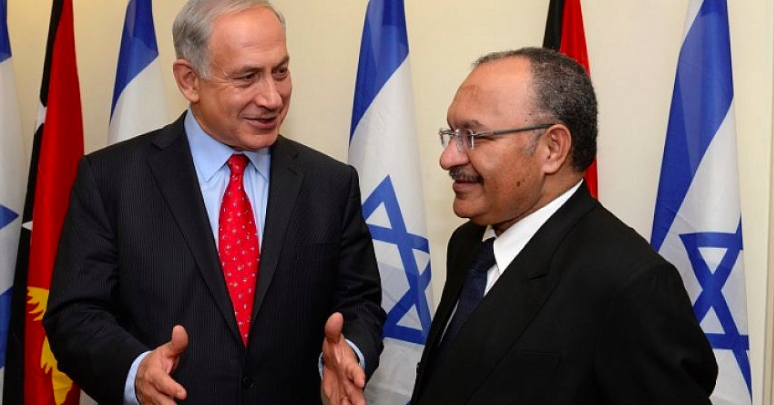 Pictured Above: Israeli Prime Minister Benjamin Netanyahu (L) meets with Papua New Guinea's prime minister Peter O'Neill in PM Netanyahu's office in Jerusalem. October 15, 2013. Photo by Kobi Gideon /GPO/FLASH90.
(JNS) In the wake of a devastating earthquake in Papua New Guinea, Israel's Ministry of Foreign Affairs Agency for International Development Cooperation (MASHAV) has delivered 40 electricity generators to affected communities.
The generators were delivered on March 8 by Pacific Islands Adviser at the Israeli Embassy in Australia Yaron Sultan-Dadon.
On February 26, a 7.5 magnitude earthquake left 100 people dead and cut off electricity to 150,000. Israel was one of the first countries to send aid. On March 8, the country was rocked by a 6.8 magnitude aftershock.
Papua New Guinea's Prime Minister Peter O'Neall thanked Israel for its friendship and support. "Relations between Papua New Guinea and the State of Israel are strong, and our government and the people of PNG appreciate the support and friendship of Israel during these challenging times," O'Neall said. "We look forward to further cooperation and the enhancement of the close ties between our countries and our peoples."
You may also be interested in...