Israel's Air Force Appoints First Female Pilot to Command a Flight Squadron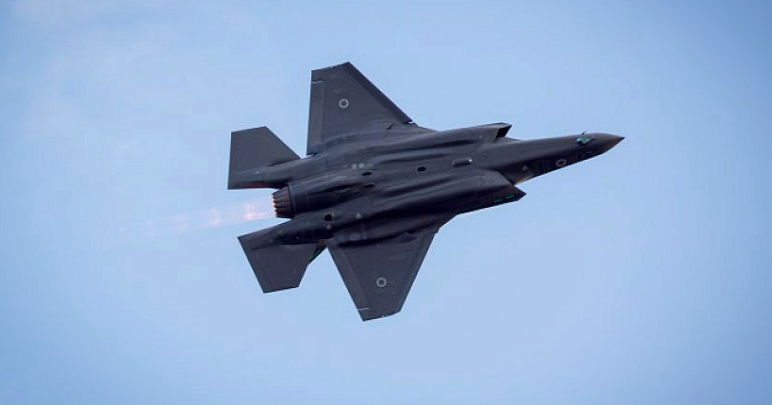 Pictured Above: An Israeli Air Force F-35 fighter jet flies during an air show at the Hatzerim Air Base in the Negev Desert, Dec. 29, 2016. Photo by Miriam Alster/Flash90.
(JNS) The Israel Air Force has appointed its first female pilot to command a flight squadron.
The pilot, Major G (full name withheld for security reasons), will be promoted to the rank of lieutenant colonel in the Nachshon Squadron, which operates surveillance aircraft.
"I'm happy about the appointment," she said in a statement. "It is a great privilege along with a great responsibility. The true work is still ahead. I am proud to serve in the Air Force."
Maj. G., served as deputy commander of Nachshon Squadron between 2015-2017 and will replace the outgoing commander.
The appointment comes eight months after the IAF named the first ever woman to head an aviation squadron, which is responsible for ground-based operations.
Just two months before that, the air force appointed its first female deputy commander of a fighter jet squadron to serve in the Spearhead Squadron.
Women flew fighter planes in the 1948 War of Independence and the 1956 Sinai War, but were ultimately phased out of combat positions until recent changes in the Israel Defense Forces policy have opened up combat roles for women again.
You may also be interested in...