Israeli Jewish Divorces up by 5% in 2018, with an 86% Increase in One City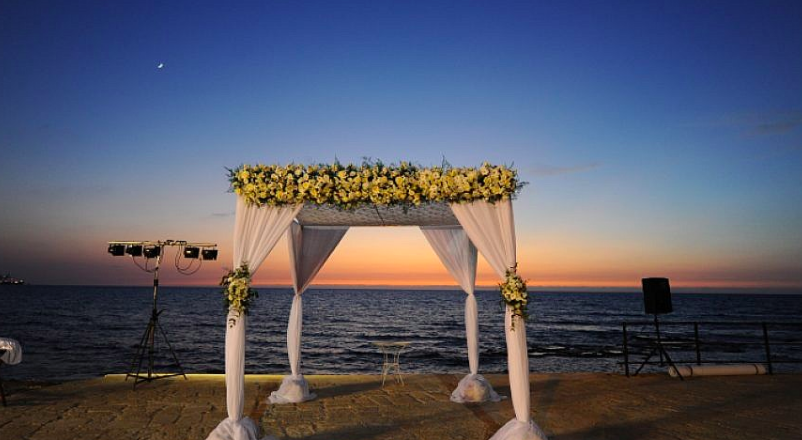 Pictured Above: Illustrative photo of a Jewish wedding canopy in front of the Mediterranean Sea. January 11, 2018. Photo by Mendy Hechtman/Flash90.
(JNS) According to statistics issued by Israel's Chief Rabbinate, the divorce rate among Israeli Jews rose by five percent in 2018, while soaring by 86 percent in one city.
In Gedera, 52 couples untied the knot in 2018, compared to 28 in 2017.
However, divorces also plummeted by 49 percent in the ultra-Orthodox city of Beitar Illit in Judea.
While the divorce rate increased by 16 percent in Tel Aviv in 2018, it dropped by seven percent in Jerusalem.
In total, 11,145 couples divorced through Jewish religious courts in 2018, compared to 10,661 in 2017. The data provided by the Chief Rabbinate only applied to Jewish citizens married by state-sanctioned Orthodox rabbis, and not to divorces involving non-Jews or civil marriages conducted abroad.
The report also stated that the rabbinate issued 117 bank, driving and travel restrictions to men and 39 to women who refused to grant divorces to their spouses, effectively holding them prisoner within their marriages.
In addition, 149 women were granted paperwork allowing them to remarry after their husbands had refused them divorces and disappeared.
You may also be interested in...