Israeli Security, US Diplomats on High Alert Ahead of Potential Embassy Move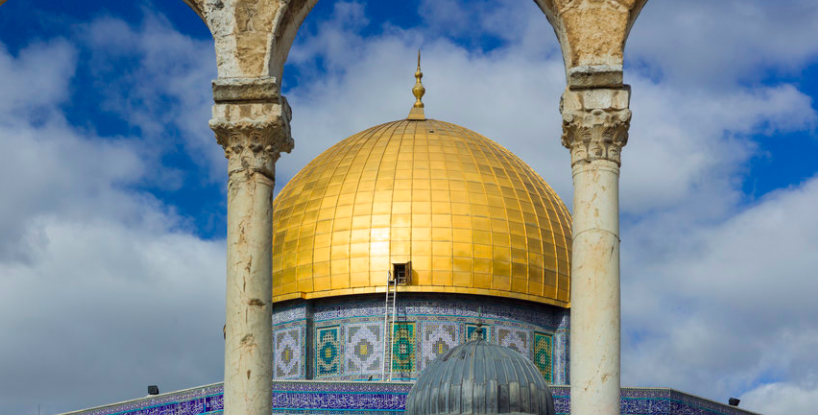 Pictured Above: The Dome of the Rock on the Temple Mount in Jerusalem. Credit: Andrew Shiva via Wikimedia Commons.
(JNS.org) Israeli security forces are making preparations for a potential eruption of Palestinian violence ahead of President Donald Trump's possible changes in U.S. policy towards Jerusalem.
The U.S. has also instructed its diplomatic missions in the Middle East to raise their level of alertness over possible reprisals against American institutions in the region. Trump is expected to make announcements this week regarding recognition of Jerusalem as the Israeli capital or the relocation of the U.S. Embassy in Israel to that city.
The Shin Bet security agency, the Israel Police and other Israeli security forces convened this week to assess the situation and prepare for potential Palestinian riots and terror attacks in the wake of the possible U.S. moves.
The security meetings were based on assessments that any U.S. move regarding the status of Jerusalem will be framed by Palestinian leaders as an attack on the status quo at that city's Temple Mount holy site, Yedioth Ahronoth reported.
Following what was viewed by Palestinians as a change to the status quo on the Temple Mount in July, Muslims rioted and carried out terror attacks for two weeks in Jerusalem and the disputed territories in protest of Israel's decision to implement metal detectors at the holy site. Israel had ramped up security in response to a July 14 terror attack that killed two Israeli police officers near the Temple Mount. The Israeli government eventually removed the metal detectors in what the Gaza-ruling Palestinian terror group Hamas called a "historic victory over Israel, its army and its government."
You may also be interested in...