Jewish Aid Group Responds to Guatemala Volcano Disaster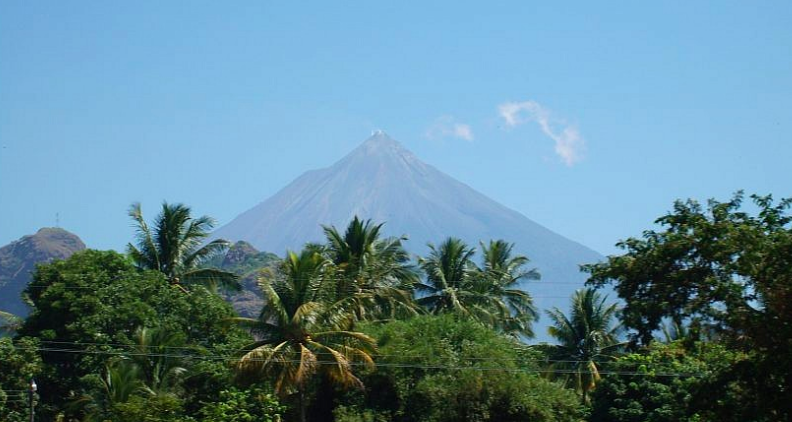 Pictured Above: Guatemala's Volcán de Fuego in 2007. Credit: Wikimedia Commons.
(JNS) The American Jewish Joint Distribution Committee announced that it is has been immediately supporting the aid efforts of the Guatemalan Jewish community amid the Fuego volcano disaster.
The Guatemalan Jewish community has been working to distribute critically needed relief items to those in the hardest-hit areas, and to help plan for the rebuilding of schools and clinics.
The JDC said it has been in continuous touch with the Jewish community to monitor changing needs on the ground in preparation for recovery and rebuilding projects, including deploying its experts to develop recovery programs.
"We join with those around the world mourning the loss of life in Guatemala, and are privileged to join with the Guatemalan Jewish community as it quickly moves to provide life-saving aid and rebuild their country even stronger than before," JDC CEO David Schizer.
"Our work today underscores not just the value of tikkun olam—repairing a broken world—but the sanctity of all human life, and the role of the Jewish people as global citizens responding to tragedies that impact our neighbors and loved ones."
With longstanding ties with the Jewish community of Guatemala, the JDC activated its emergency response network to contact both the Guatemalan Jewish community and other NGO partners to assess immediate needs and implement a response following the eruption of the volcano, which killed more than 70 people with nearly 200 people still missing.
The second round of eruptions in the last 24 hours is contributing to a rising death toll. Some 1.7 million people are currently affected by the disaster.
On Wednesday, Israeli Prime Minister Benjamin Netanyahu spoke with Guatemalan President Jimmy Morales to convey his condolences, as well as to offer medical and logistical assistance from Israel.
"Netanyahu ordered that preparations be made for the immediate departure of a specialist medical team in coordination with the relevant agencies," the prime minister's office said.
You may also be interested in...