July 4th 2018 Festival Locations and Fireworks Display Times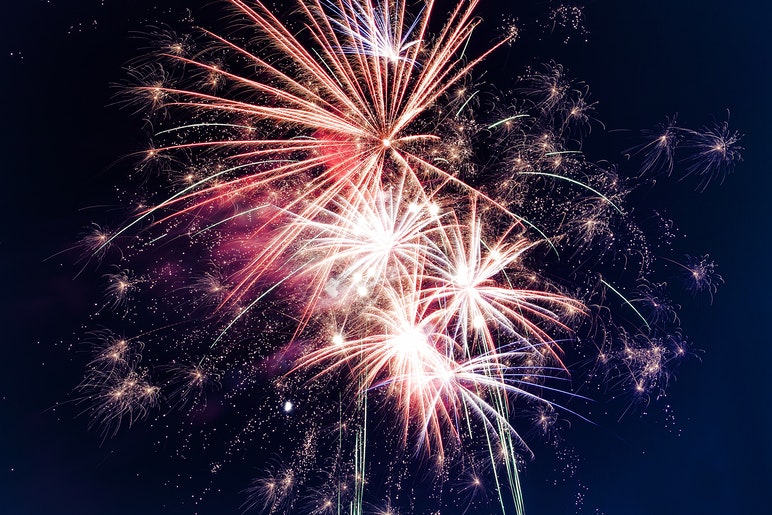 Americans are known to be a very proud people and 4th of July is the best time to show it. Backyard BBQ's, picnics on the beach, a day of family, togetherness, and of course fireworks are all that comes to mind when you think of our country's Independence Day. No matter what your beliefs are, your political standing, or what your country of origin is when your an American, the fourth of July is your Independence Day and it's a time to celebrate!
Thousands of fireworks celebrations take place each year all over the country on the fourth. Here is a list of festivities, times, and places within the Tri-State area in order to help you map out your day a little easier.
Long Branch, NJ
In the entire Jersey Shore, there isn't an Independence Day celebration bigger than that of Oceanfest which began in 1990. Hundreds of people gather in the city of Long Branch each year to enjoy the day-long festival of which is capped off with a spectacular fireworks show.
Oceanfest combines food vendors, music, a large variety of craft vendors from all over the northeast, entertainment and much more. The festivities on July 4th will begin at 10 a.m. Fireworks begin around 9 p.m. and the festival ends around 10 p.m. You can join in on the fun at 228 Broadway, Long Branch NJ 07740!
Asbury Park, NJ
The annual 4th of July firework show in Asbury Park, NJ will kick off at 9 p.m. on the 4th. The display sets off on the Second and Fourth Avenue beaches. A rain date is planned for July 6th.
Brooklyn, NY - Coney Island
Hit the beach or boardwalk this 4th of July and experience age-old Brooklynite holiday festivities. At 11:30 a.m. head on over to the Nathan's Hot Dog eating contest where you'll see a televised annual event play out in front of your eyes. Then head to a show, see the sideshows, or watch the Brooklyn Cyclones play a game that they have one set for the fourth. At 9 p.m. enjoy a firework show on the beach!
Manhattan, NY
For the fourth year in a row, Macy's department store is putting on a fireworks spectacular this 4th of July! The show includes 3,000 shells and effects per minute which makes quite a scene on the skies of Manhattan.
The televised program will include Kelly Clarkson singing God Bless America. The entire show will take place from 8 p.m. to 10 p.m. with fireworks starting around 9:25 p.m. Over three million people will show up to see the show all over NYC.
Happy July 4th from all of us at Sephardic.Org, stay safe and enjoy the festivities!
Frieda Schweky is Sephardic.Org's official community events reporter. For inquiries and to get involved with our site, please contact Frieda via email.
You may also be interested in...