Kosher Valet: Gourmet to Your Doorstep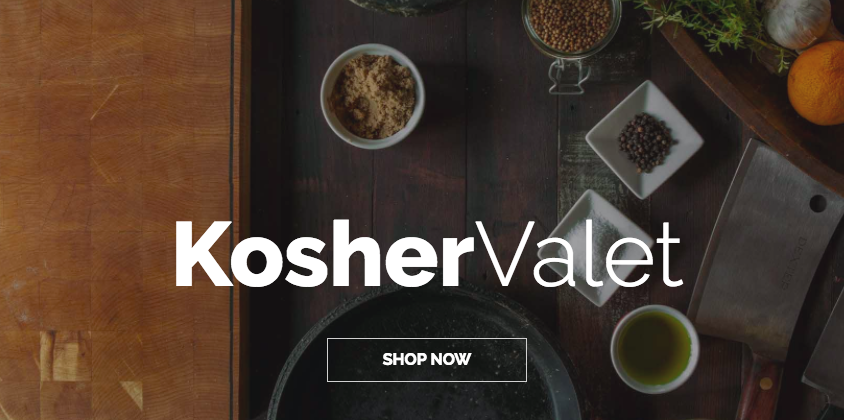 In today's day and age, the difficult task of grocery shopping is something that can be made simpler with technology. Every homemaker can agree that it can be frustrating to have to purchase all of their favorite foods from multiple different venders and locations. Running errands can be tedious having to get one item from one shop and a different one from another and so on.
Kosher Valet exists to help with this exact problem. Joe Danziger is the founder and CEO of the complex website that allows venders to deliver their products right to their customer's door. Danziger had the idea to streamline the buying and selling process for community consumers as well as businesses in 2015.
Danziger's company, Kosher Valet, consists of a revolutionary way to order your favorite food items from community businesses from the comfort of your home. You can choose from dozens of vendors, each with an array of products made fresh weekly and delivered right to your doorstep!
"I knew the community already had an established specialty food scene and we used technology to bring all of these buyers and sellers together," says Danziger.
The site launched in June of 2015 with just a dozen vendors, but quickly and steadily grew as word spread throughout the community. One flat delivery fee gets you all of your specialty Shabbat needs within seconds.
Joe's mission was to design a user friendly website that had the capability to grow other businesses as his grew simultaneously. He did so by utilizing computer coding skills and is always improving and updating Kosher Valet to insure optimal functionality.
Once a new vendor is in conversation with Joe and gets approved to sell, they are quickly uploaded to the site and can receive orders instantly. All it takes is a business name, some product pictures, pricing, and a logo. Then the vendor has a way for their customers to order with the ease and convenience of online shopping with no website startup costs.
Kosher Valet combines two large trending industries that are very hot at the moment: food and delivery. Countless food delivery services have sprung up in recent years such as Uber Eats, Seamless, Grubhub, Amazon Fresh, and more. With all of these companies none of them are able to cover the specific needs of our community like Kosher Valet does.
"It's all about bringing high technology to a community problem and streamlining that process to make it more efficient," says Danziger. "Why have a home baker drive all over town on a Friday delivering challahs, when she can drop it to one location for a small fee that is only applied when she makes a sale?"
This also opens the door for vendors to sell to multiple communities and areas outside of their own. Kosher Valet currently delivers in Manhattan, Brooklyn, Deal, Teaneck, Englewood, 5 Towns, Riverdale, Queens, and Westchester!
You can search on Kosher Valet for what's important to you or browse by your favorite vendor of category. The site allows each specific vendor to communicate their kashrut details directly to the customer and you can view all vendors' hashgachas on a single page to make for easy viewing. Click the category Appetizers, and select Boreka, for example, and you'll get an array of vendors who produce that item.
The site is not only for home bakers, but for many stores like Sarah's tent, Mazzah and More, Nahum Bakery, and Shalom Foods to name a few. Other popular brands like Baked by Bibi's, Candy and Cattle, and Popinsanity are featured on the site as well.
Holidays are also a great opportunity to utilize the site as they feature dedicated shopping sections for whatever holiday is next in the Jewish calendar.
Next time you want to enhance your Shabbat or holidays by purchasing specialty items for your friends and family to enjoy, make sure to check out KosherValet.com for the best selection and convenience!
Frieda Schweky is Sephardic.Org's official community events reporter. For inquiries and to get involved with our site, please contact Frieda via email.
You may also be interested in...