Leading Israeli Hospital Partners with Stanford for Medical-Tech Symposium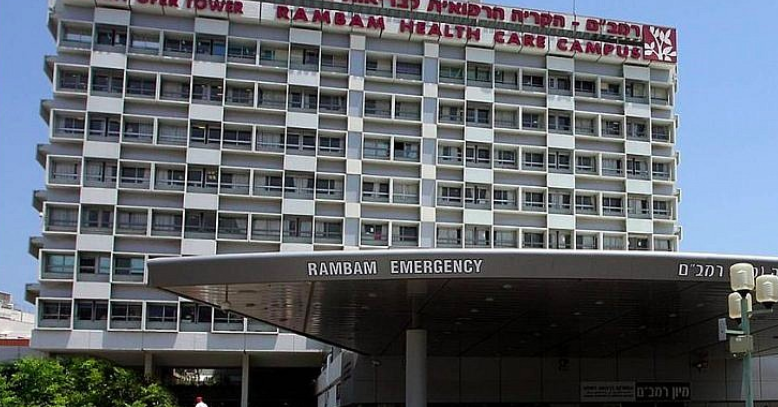 Pictured Above: Rambam Health Care Campus in Haifa, Israel. Credit: Wikimedia Commons.
(JNS) Rambam Health Care Campus in Haifa is partnering with Stanford University's School of Medicine for a joint symposium to explore best practices and cutting-edge developments in clinical medicine, research and medical technology.
The event will take place on March 8 on the medical school's Stanford campus in Northern California.
"We are delighted that Stanford medicine—one of American's most prestigious institutions—has partnered with Rambam in this unique event," said Professor Rafael Beyar, director and CEO of Rambam. "As the largest hospital in Israel's north, and with the Technion-Israel Institute of Technology Medical School on our campus, Rambam can provide our American colleagues insights into Israeli health care, innovation and applied research in medicine."
Beyar also praised Israel's health-care system as one of the most cost-efficient in the world, expending approximately 8 percent of its GDP on health care—about half that of the United States—while delivering high-caliber comprehensive medical care to its population.
You may also be interested in...