Lebanon: Israel's Border Fence Violates Our Sovereignty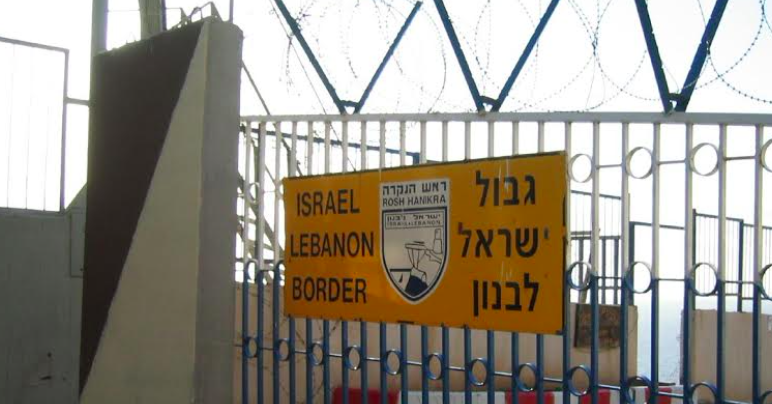 Pictured Above: The Israel-Lebanon border. Credit: Wikimedia Commons.
(JNS) Lebanese military officials told their Israeli counterparts during a meeting chaired by United Nations peacekeepers that a border fence between the two countries violates Lebanese sovereignty.
The meeting comes as Israel has intensified warnings that Iran is turning Lebanon into a frontline against Israel through the Iranian-funded terror organization Hezbollah, and amid Israeli-Lebanese disagreements regarding rights to offshore natural gas exploration. Hezbollah recently threatened to open fire on Israelis who are building the fence.
Following the meeting, the Lebanese Armed Forces issued a statement condemning the wall "which the Israeli enemy intends to build," saying Lebanon's government had concluded that the fence "violates Lebanese sovereignty."
The statement also asserted that Israel has no rights to offshore natural gas exploration in the waters to its north, claiming that "the block lies entirely within Lebanon's territorial and economic waters."
The border fence is being erected along the Blue Line, a delineation marking Israel's withdrawal from Lebanon in 2000. Lebanon asserts that some parts of the fence are situated north of the Blue Line. Israel has responded that it is acting within its own sovereign territory, in accordance with the U.N. Security Council resolution adopted following Israel's withdrawal.
Israel has warned that Hezbollah "will pay dearly" if it tries to use the border fence issue to initiate violence against the Jewish state.
You may also be interested in...