Mossad Chief Confirms Israel has 'Eyes and Ears' in Iran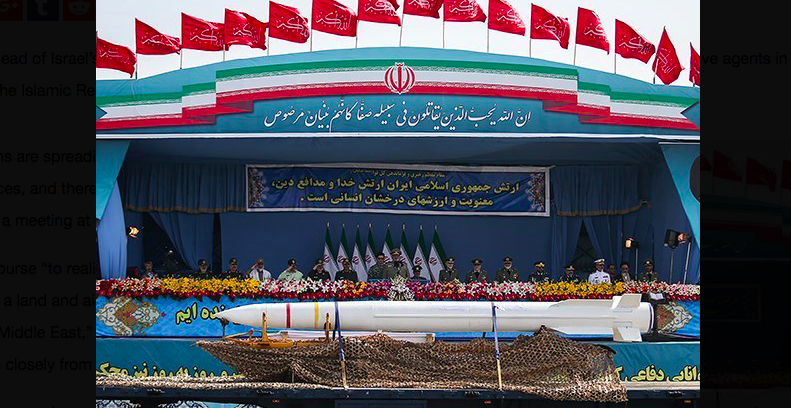 Pictured Above: A Bavar-373 Iranian long-range mobile air defense system is displayed during Iran's "Army Day" in 2015. Credit: Tasnim News Agency via Wikimedia Commons.
(JNS) The head of Israel's Mossad intelligence agency, Yossi Cohen, on Tuesday confirmed that Israel has active agents in Iran and warned of the Islamic Republic's aggressive military expansion throughout the region.
"The Iranians are spreading across the Middle East with a vast array of forces, and there is little holding them back," Cohen said during a meeting at Israel's Finance Ministry.
Iran is on course "to realize its dream of creating what almost amounts to a land and air bridge allowing them to dump troops across the Middle East," he said, adding that Israel is monitoring the Iranians closely from abroad and from within Iran.
"We have eyes and ears, even inside Iran," Cohen said.
Commenting on the ongoing mass demonstrations in the Islamic Republic that began during the final days of 2017, the Mossad chief said, "The average Iranian citizen went out to protest due to the economic situation, and the expectation that President Hassan Rouhani would improve the economy. That's what's brought them out to the streets."
"We don't need to start speculating, even though I would, of course, be very happy to see a social revolution in Iran," said Cohen. "That's something that could perhaps happen in the future."
You may also be interested in...