Netanyahu Responds to Be'ersheva Attack: 'Israel Will Take Very Strong Action'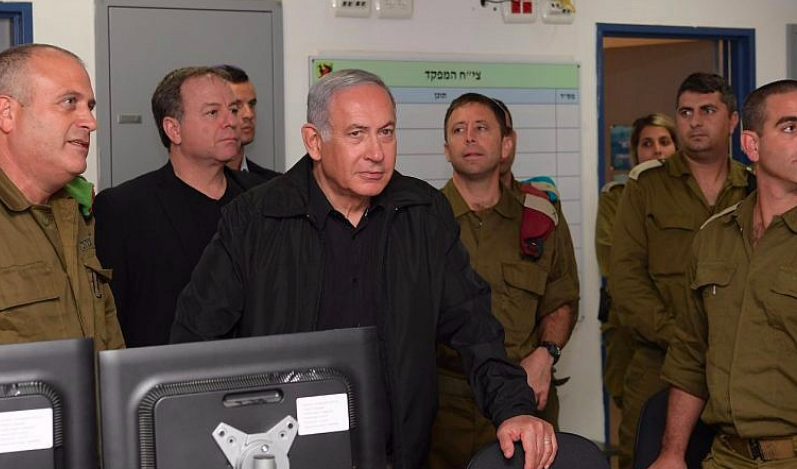 Pictured Above: Israeli Prime Minister Benjamin Netanyahu at the IDF Gaza Division on Oct. 17, 2018. Credit: Amos Ben-Gershom.
(JNS) Israeli Prime Minister Benjamin Netanyahu vowed "strong action" in response to a rocket attack from Gaza on Wednesday which smashed a home in Be'ersheva, Israel's third largest city.
"I have just finished an assessment with the heads of the IDF and the security establishment senior leadership," the prime minister said at the IDF Gaza Division headquarters. "Israel views with utmost gravity the attacks against it on the fence, on the area adjacent to the Gaza Strip, on Be'er Sheva – everywhere. I said, at the start of the weekly Cabinet meeting, that if these attacks do not stop – we will stop them."
Netanyahu added, I want to tell you today as well – Israel will take very strong action."
Israel, which holds Hamas responsible for any rocket attacks from Gaza, has already responded with Israeli Air Force jets destroying 20 Hamas and Islamic Jihad terror targets, including underground and undersea terror cells, rocket manufacturing sites in addition to Hamas military bases.
The IDF also fired on a terror cell that was about to launch additional rockets toward Israel. Three Gazans were reportedly wounded.
You may also be interested in...