New Law to Limit Use of Cash in Business Transactions in Israel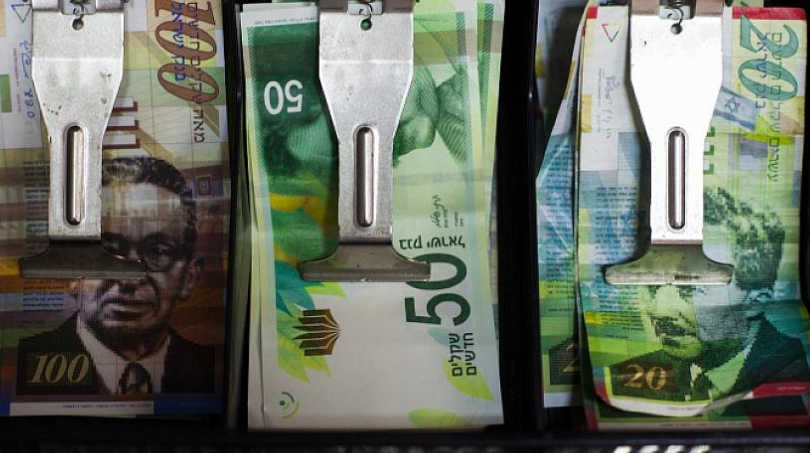 Pictured Above: An Israeli cash register, Sept. 19, 2014. Photo by Noam Revkin Fenton/Flash90.
(JNS) A new law limiting the amount of cash that can be used in a business transaction took effect on January 1, changing the ways Israelis are allowed to do business.
The law, passed last March, seeks to limit the use of cash and checks and crack down on black market deals.
"Due to the fact that cash is anonymous, and it is not possible to identify its users, this makes it possible to easily carry out commercial and financial activity far from the eyes of the authorities," the Israel Tax Authority said prior to the law's passage.
A committee geared toward implementing the new legislation recommended pushing citizens toward the gradual reduction of the use of cash, and encouraging people to instead use and receive electronic means of payment.
The new law will require customers paying more than NIS 11,000 (roughly $3,000) in a business transaction to pay 10 percent of the value in cash, or as much as NIS 11,000, whichever is less. Just 10 percent of the value of a NIS 50,000 ($13,400) transaction can be paid in cash when the agreement is made between private individuals.
Non-Israelis will be limited to paying NIS 55,000 ($14,740) in cash during a business transaction.
Leaving checks open will be forbidden for all deals above NIS 5,000 (1,340).
Violators of the new law will be subject to fines and sanctions, or even imprisonment in cases of fraud.
You may also be interested in...