NYU Chaplain to Become First Chief Rabbi in the Emirates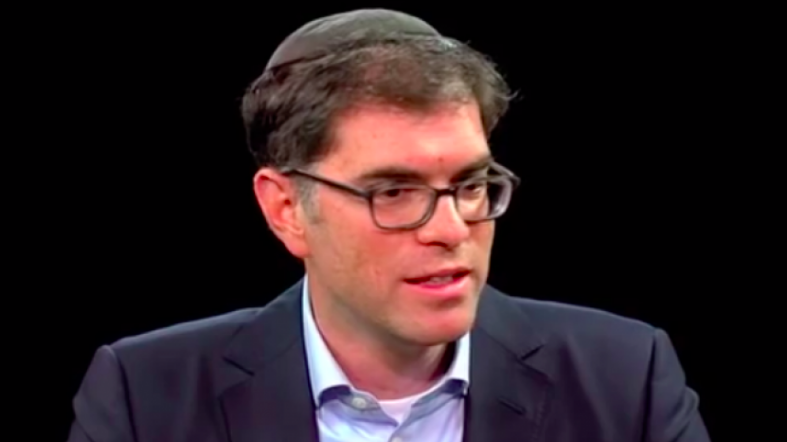 Pictured Above: Rabbi Yehuda Sarna. Credit: Screenshot.
(JNS) New York University chaplain Rabbi Yehuda Sarna will be the first chief rabbi of the Jewish community in the United Arab Emirates, announced the international affairs director for the Anti-Defamation League on Tuesday.
"It's a very exciting and daunting challenge to try to build the community in such a way that is not only sustainable and enriching for the people who are members of it, but also it serves the function of engaging with the Muslim world in that part of the world," said Sarna, who will remain at NYU and travel to the UAE four times annually in an unpaid capacity.
A few years ago, a new synagogue opened and has since been operating without a rabbi.
An official from the Jewish Council of the Emirates told Jewish Telegraphic Agency that Sarna's position won't be clerical, rather it'll consist of "pursuing interfaith dialogue and building the office of the JCE Chief Rabbi."
"The Jewish Community of the Emirates, as it's known, meets in an unmarked home in a residential location in Dubai so as to attract little attention in this predominantly Muslim country," reported Religion News Service. "It draws about 200 Jews, many of them business people from all over the world who have flocked to the UAE to take part in its growing economic power as it shifts from a reliance on oil and trade to technology and artificial intelligence."
You may also be interested in...