Optavia: The Diet Taking the Community by Storm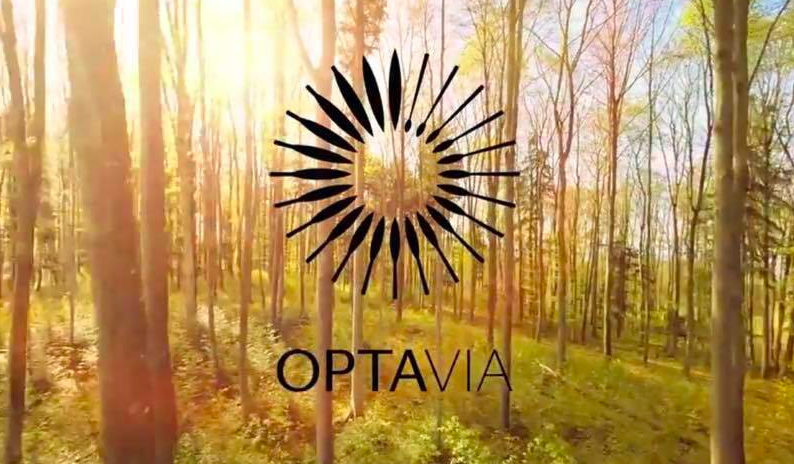 Are you or someone you love one of the millions of Americans that suffer from being overweight and not happy with what you see in the mirror? Community member Vera Levy struggled with this issue for the majority of her life until she finally came across something that worked that didn't include drastic and dangerous methods like surgery.
Optavia is a health plan that aims to change your whole relationship with food. The plan not only helps people focus on the things they eat, but also how much and how frequently that food should be consumed. Vera has testified to trying over 15 different diets including Slim Fast, Atkins, acupressure balls, juice cleanses, the soup diet, and the grapefruit diet. Vera even signed up for Weight Watchers twelve different times throughout her life to no avail. She lost small amounts of weight from some of these programs, but gained it right back afterwards. Suffice it to say, she became desperate.
Fueling options available to anyone who signs up for any of the Optavia plans.
One day, Vera was scrolling through Instagram and saw a before and after picture of a husband and wife that lost over 150 pounds combined. The caption said, "Ask us how we did it."
Vera, on the brink of considering weight loss surgery, commented on the post doing just that. Little did she know, their response would change her life. To her surprise, the couple in the photo were Jewish and the meal plan they were offering, which sends food straight to your door, was Kosher!
Vera then took the first step which is a health assessment to see if she qualified for the diet that the Jewish couple told her about called Optavia. Vera went on to see which plan was right for her and was soon signed up with her new health coaches. The coaches then explained to Vera that the Optavia diet comes in a few different versions in order to cater to a variety of people with different weight loss needs. Vera decided to start with the 5 and 1 plan. This means that Vera would have to eat five Optavia fuelings throughout the day which range from choices like small candy bars, penne pasta, mashed potatoes, and more. After she has eaten her five fuelings, she would have to make her own meal which consisted of portioned out protein and vegetables.
The pesto penne fueling available for anyone who signs up for any Optavia meal plan.
Within the first few days, Vera realized this was no ordinary diet plan. When she first received her fuelings she was shocked at the tiny portion size. They are called fuelings because they are small portions of healthy meals or snacks that give your body the exact nutrition it needs to function properly at the exact times it needs it.
"I could have eaten all 7 for the day in one sitting," said Vera about her first few days on Optavia. But she listened to the instructions and ate one every 2-3 hours. By the second week, Vera was shocked by the change in her appetite.
"Never in my life did I push a plate of food away, especially one so tiny," explained Vera of her newly curbed appetite. By the first month, she had lost a whopping 15 pounds and the weight continued to shed off.
Vera's friends started to notice a massive change in her figure. They had made fun of her in the past for all her various diet ventures so she wasn't so quick to share her newfound plan, but once she did there was no turning back. Vera began coaching ten friends and, to date, they have all become coaches with their own success stories.
One of Vera's clients, Elliot J. Beyda, who has experienced success with the 5 and 1 plan and is now coaching others on his own.
The diet is somewhat demanding but the success rate is not something one can argue with. Once a goal weight is met by an individual, he or she begins to transition off of the plan they had been on and enter into maintenance phase. In transition, one can start reintroducing certain foods back into their lives in specific portions so that when they are in maintenance, they are able to keep the weight they had lost off for good.
Vera met her goal of 51 pounds lost after being on Optavia for six months and is currently in the process of transitioning to the maintenance phase of the plan. She explained this process like a baby transitioning from formula to solid foods. It's an exciting but slow process and something that is absolutely necessary.
"I am so grateful to have this in my life," explained Vera who is now Presidential Director at Optavia, "Unlike all of the other things I've tried in the past, Optavia taught me how to eat and now I have a good relationship with food."
Another thing that sets Optavia apart from other diets is the support team that comes along with it. Each member gets a free health coach who helps each and every step of the way. Optavia also provides weekly group meetings via video chat where hundreds of people tune in and listen to one speaker. Recently, Vera shared her personal story on the group video chat meeting.
Vera was able to connect with many people within the Jewish communities located in the tri-state area and has found great success building her team. Vera's team, appropriately named OptaVera has gotten so big that they maintain their own group chats and support calls separate from the Optavia company's.
"As of now, I am currently coaching about 100 people," explained Vera of her success, "As a team, we have so far impacted 838 lives!"
Jack Forman is a young community member who started with Optavia just one month ago. He chose to join because he wanted to make a positive change in his life and for the future of his family. Otherwise he may have required surgery or other dangerous medications to lose the weight. It was difficult for him within the first few days of starting the 5 and 1 plan, but by day three it became a little easier and after the first week it became routine.
The chocolate chip pancake fueling, one of the top selling products for Optavia.
In just two months, Jack has lost a whopping 57 pounds. His goal is to lose a total of 150 pounds and after his success within the first months, he feels that this is totally achievable. He recommends this diet plan to anyone who is ready to make a challenging, but positive change in their life. Jack's favorite fueling is the penne pasta because he can add a vegetable to that and it feels closest to a normal meal. Many others on the diet enjoy the pancakes because you could cook them in a waffle maker and they're very tasty.
"The best part about it is that there's an abundance of support within the community in Deal, NJ and surrounding areas where I live," explained Jack of his experience with Optavia, "With the all coaches and people taking the time to share their methods, recipes, and feelings, it makes the diet doable."
To learn more about Optavia, visit their website.
Frieda Schweky is Sephardic.Org's official community events reporter. For inquiries and to get involved with our site, please contact Frieda via email.
You may also be interested in...