Preventing Lyme in the Summer Time: Important Tips from Chai for Lyme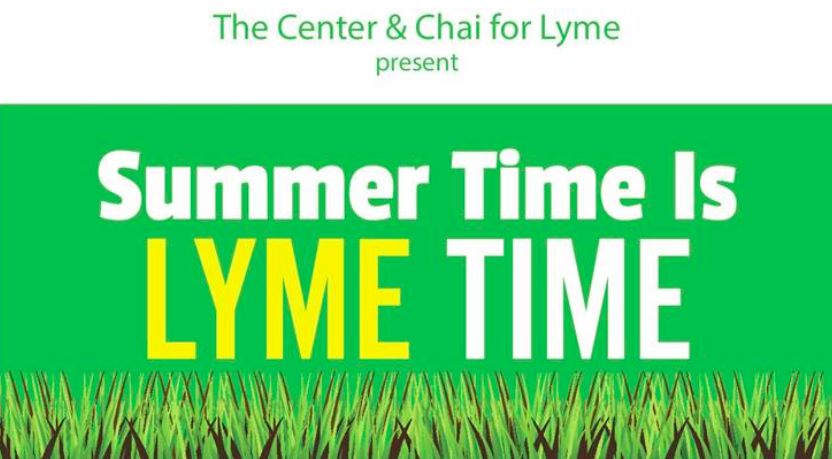 According to the Center for Disease Control (CDC), Lyme disease can be categorized as an inflammatory disease characterized at first by a rash, headache, fever, and chills, and later by possible arthritis and neurological and cardiac disorders, caused by bacteria that are transmitted by ticks. The CDC has stated that 95% of confirmed cases of this draining disease has been reported in 14 states within the U.S. Among the 14 states in which Lyme disease is prevalent includes New York, New Jersey, and Connecticut.
Being that Lyme disease is an illness that is extremely relevant to the tri-state area, on June 5, the Sephardic Community Center of Brooklyn, NY in conjunction with Chai for Lyme hosted an important event for the members of the Jewish community located in Brooklyn, NY. The main themes were lectures that were based around the prevention, symptoms, and treatment of Lyme disease.
Over 120 community members came out Tuesday morning to hear about this growing epidemic. Menachem Resnick, co-founder of Chai for Lyme, addressed the crowd to educate them on the matter. Two survivors of the disease from our community also spoke to tell their stories of misdiagnosis, discovery, treatment, and recovery from Lyme disease.
The significance of Lyme awareness should not be underestimated. Learning about prevention and symptoms is highly important. Detecting the early signs of Lyme disease is crucial because when it's treated in early stages there is a much higher chance of the individual infected getting cured. If Lyme disease is not diagnosed and treated early on, an individual will progress into further stages of the disease which is referred to as chronic Lyme disease.
So how common is this disease and does our community have to worry about it in the Summer months?
Many people tend to associate ticks, carriers of Lyme disease and the main contracting the illness, with thick grassy areas or lakes. Many assume that if their Summer vacation spots are located on the shore they should be safe from the disease due to the lack of grassy areas. This, however, is a common misconception.
Ticks can be lurking in smaller areas with small amounts of grass, even in your very own backyard. Bites are growing more and more common as the tick population starts surviving the Winter months. This means it is more important to be extremely aware in order to avoid possible infection.
Taking steps to prevent being bitten by a tick and being educated on symptoms in order to catch Lyme disease early could make all the difference. With the help of Chai for Life and the CDC website, we've put together two helpful lists below.
Prevention:
Spray your clothing with products containing 0.5% permethrin. Permethrin can be used to treat boots, clothing and camping gear and remain protective through several washings.

Use Environmental Protection Agency (EPA) registered insect repellents containing DEET, picaridin, IR3535, oil of Lemon Eucalyptus (OLE), para-menthane-diol (PMD), or 2-undecanone.

Avoid contact with fleas by avoiding brushy areas with high grass and leaf litter. Walk in the center of trails on hikes.

Check your clothing and body as well as your children's after being outdoors.

Shower soon after being outdoors. Showering within two hours of coming indoors has been shown to reduce your risk of getting Lyme disease and may be effective in reducing the risk of other tick-borne diseases. Showering may help wash off unattached ticks and it is a good opportunity to do a tick check.

Spray your yards with Bug be Gone, hook up your hose once every few months. You can hire an exterminator or do this yourself.
Symptoms:
One of the first signs of Lyme disease is what's called a bullseye rash. This rash won't itch you, but it will be in the shape of a target symbol (a circle with a ring around it). This is something all doctors agree is a clear sign, the problem is only 40% of people who are bitten will have this rash appear.
The summer flu, also known as fever.
Muscle aches.
Joint aches, and tingling.
A few symptoms that can develop later on if not treated are mood changes such as irritability and anxiety as well as heart issues.
For support, referrals, guidance, and more on Lyme disease or to donate to this worthy cause, click here.
Frieda Schweky is Sephardic.Org's official community events reporter. For inquiries and to get involved with our site, please contact Frieda via email.
You may also be interested in...