Propel Network Hosts Successful Vision Mapping Workshop for Community Women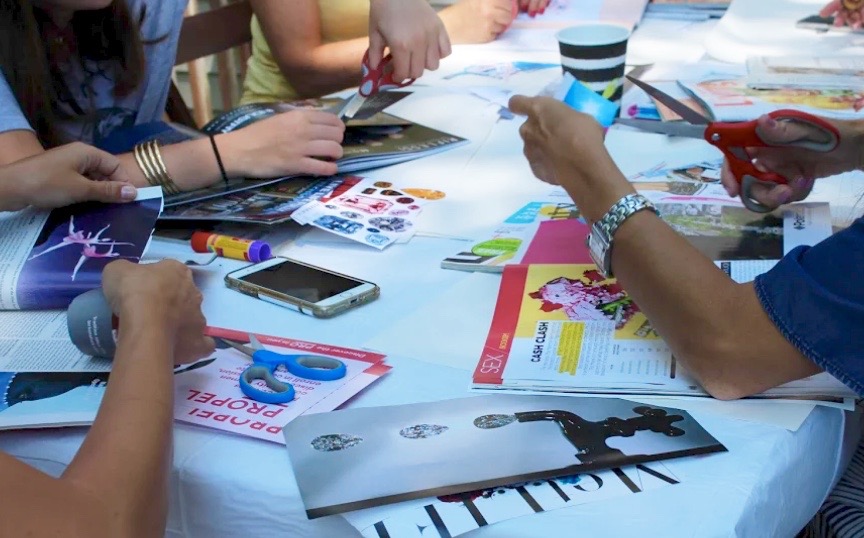 Women empowerment is a trending topic in this country as well as within the Syrian Jewish community located in Brooklyn, NY and Deal, NJ. The Propel Network has made it their mission to help community women discover a profession and enroll in certification courses.
On July 10, the Propel Network held their first event of the Summer in Oakhurst, NJ. The event was a Vision Mapping Workshop in which the attendees were given tools to envision what they wish to become in the future. Propel sees this as the first step in the overall journey of having a career.
Life coach Alice Chera kicked off the event with a brief explanation of what the Propel Network is as well as the goal of the day. Executive directors of Propel Network, Alissa Shams and Randi Eisenstein, helped plan and coordinate the event.
Vision boards were created by attendees in order to figure out what career path best suited them. Vision boards are generally collages of things that represent a person and also represents who they wish to be.
At the Vision Mapping workshop, each woman received a board, scissors, and glue. They then sat at a table filled with different magazines such as Glamour, Vogue, Image, Community, W, amongst others in order to find and clip bits of inspiration for their vision boards. The attendees were busy the entire event chatting and clipping images that excited them and sticking them to their boards.
"Women are searching for something, they came here today to see what's possible," said Propel Career Coach Ellen Ades. "This event is a chance for women to explore what's possible in a non-judgmental environment."
The goal of the day was to bring women together to have an organic, guard-down, environment to reflect within themselves to find what they really wanted whether it be in their personal life or career-wise. The next step would be contacting Propel and seeing how they can help each individual reach their overall goal.
"I felt as though the day was a definite success," said Director of Administration at Propel Network Viviane Derwish. "The women were engaging and reflective about changing their lives and realizing the things that they would like to do for themselves."
For more information or to get involved, contact Propel Network at 646-494-0822 or head to www.thepropelnetwork.org.
You may also be interested in...