Rabbi David Ozeri Raises $230K Within 24 Hours for Azan Family Victims of Deadly Fire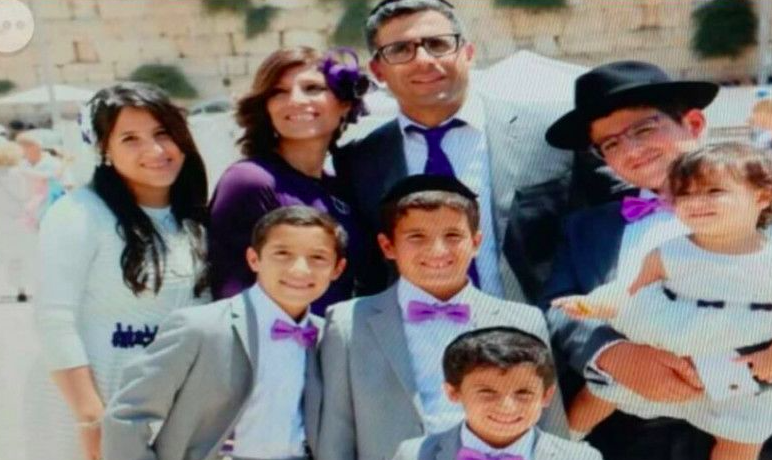 Earlier this week, Sephardic. Org reported on a horrible tragedy that took place in the Flatbush area of Brooklyn in which Aliza Azan, 39, and three of her children—Moshe, 11, Yitzhak, 7, and Henrietta, 3— were killed in a fire caused by a Hanukkah menorah.
Please continue to say Tehillim for Shilat Bat Louza Aliza, Daniel Ben Louza Aliza, Avraham Ben Louza Aliza, and Yosef Ben Ahuva Masuda - the survivors of the tragedy who are still currently in critical condition.
In light of this horrific disaster, our community has come together in order to help this suffering family. Rabbi David Ozeri, the Rabbi of the Yad Yosef Congregation located at 1036 Ocean Parkway in Brooklyn, NY started a fundraiser for the family in need on Dec. 19, one day after the fire took place.
Within just a day's time, the Go Fund Me page that was posted by Rabbi Ozeri has already met over $233,000 out of its overall goal of $500,000. The funds were quickly raised by 1,980 people over the coarse of a day and continue to rise dramatically.
Many people are also expressing their condolences to the family as well as their prayers for the survivors to heal quickly and have speedy recoveries.
"Wishing a speedy recovery with a future filled with health, love, happiness and only great things to come," expressed Noah Vilinsky.
"Yossi, we love you and are praying for you," wrote Mordechai Sutton who donated $50 to the cause.
It is stated on the Go Fund Me page that the father of the Azan family, Yossi Azan, his 16-year-old daughter Shilat, and 15-year-old son Daniel remain in critical condition on life support in Staten Island University hospital. It is also stated that one remaining son and a cousin who were both present in the home at the time of the fire escaped without injuries.
The creator of the Go Fund Me page explains that the thing that fellow community members can do, first and foremost, to help would be to pray for the family.
"In addition," the Go Fund Me page continues, "the family is going to need assistance in obtaining a new home, medical care and many other anticipated expenses. Without any source of income for the foreseeable future, the goal of this campaign is to help ease their burden as much as possible."
Yossi Azan (left), the father of the Azan family who is currently in critical condition.
It is also explained on the page that Rabbi Ozeri is the Rabbi of the family as well as a close confidant. He is currently involved in arranging medical care for the surviving family members according to the page. Rabbi Ozeri will be distributing the money from the fundraiser to the family for housing, clothing, and medical expenses.
To learn more about this amazing cause and to donate, visit the Go Fund Me page right away and share with as many people as possible to get the word out. You can also call Yad Yosef at 718-677-3707 Ext 105 to learn more as well as donate.
Shelly Forman is currently serving as editor-in-chief of Sephardic.Org. Shelly curates the content that comes through to Sephardic and makes sure that each and every article, video, and image on the site goes along with our amazing mission statement.
You may also be interested in...