Recalling Revolution, Iranians Chant 'Death to Israel,' 'Down With US' at Anniversary Rallies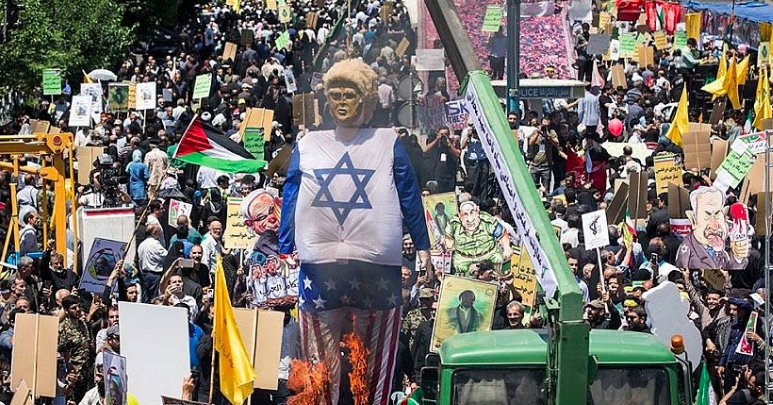 Pictured Above: Solidarity in Iran with Gazans and against Jerusalem's capital of Israel. Source: Ali Khara, Fars News Agency.
(JNS) During a rally to mark 39 years since Iranian students stormed the U.S. embassy in Tehran—taking 52 Americans hostage for 44 days—a crowd of thousands of Iranians rallied, chanting "Down with the US" and "Death to Israel."
According to Iranian state TV, similar demonstrations to celebrate the 1979 Islamic Revolution takeover of the American embassy took place in other Iranian cities and towns.
The Islamic-led government in Iran holds annual celebrations surrounding the takeover. The building that once housed the embassy is now a cultural center.
On Friday, the administration of U.S. President Donald Trump announced the renewal of sanctions on Iranian shipping, financial and energy sectors.
You may also be interested in...