Sephardic.Org's Shavuot Dessert Guide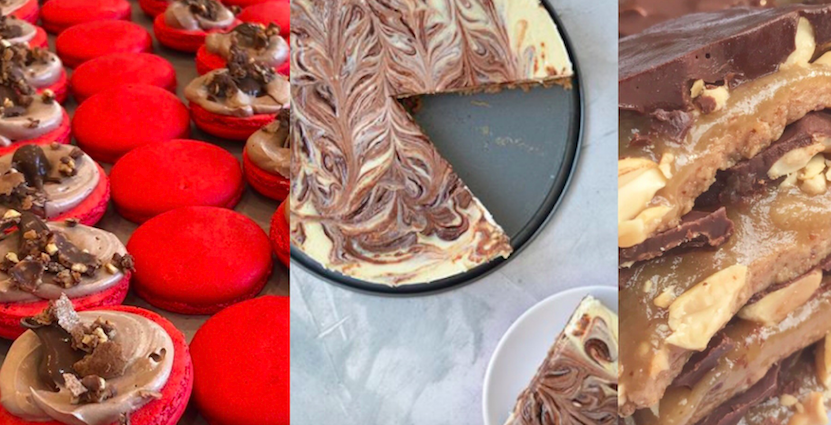 Shavuot is a beautiful time of year when we celebrate Hashem giving the Torah to Bnei Yisroel. Some families have the tradition of having dairy meals over the course of this holiday. Since Shabbat meals are meat and followed by parve desserts, Shavuot has become synonymous over the years for the holiday of cheesecakes and dairy desserts.
With that being said, here are some awesome options of where to buy your Shavuot desserts!
1. Noshpitality
Ever space out for hours on Instagram looking at pictures of beautiful food you'll never have? Well, good news! Noshpitality has images of beautiful food that are for sale!
For Shavuot they are selling classic and Nutella cheesecakes at $25 a pop! You can also order babka in a variety of original flavors such as Nutella, Nutella cheese, blueberry cheese, cherry cheese, and regular cheese.
They have a selection of sizes to choose from when it comes to their specialty babka, $10 for a 2 LB babka and $20 for 5 LB!
Check them out on Instagram @Noshpitality
2. Bread and Batter
These bakers are well known for their decadent desserts and colorful macaroons! For Shavuot they are selling special dairy flavors such as salted caramel, Ferrero Rocher, carrot cake, and cheesecake.
Get a dozen of these colorful tasty treats for $20. Paired with a bottle of wine, they make a great hostess gift!
Check them out on Instagram @BreadandBatter or call to order 917-667-9470.
3. Brooklyn_Batter
This health-conscious company is sticking to their vegan roots during this holiday because they feel it will help balance out all the dairy eaten during the meals. Their treats are dairy-free and gluten-free, but by no means flavor free. In fact, they are packed with flavor and ingredients that have great health benefits.
Flourless chocolate chip almond cookies and flourless double chocolate chip cookies are $17 a box and their granola is $13.
Get creative! Use their cookies for ice cream sandwiches and their amazing granola for cheesecake crust or to crumble on top of a cobbler. Not a baker? you can also custom-order these items from Brooklyn_Batter just for the holiday!
Check them out on Instagram @Brooklyn_Batter or call to order 917-767-3642.
4. Blissful_munch
Blissful Munch specializes in energy balls! These delicious morsels are made up of high-quality natural ingredients like dates and nuts.
When all of the dairy from this holiday begins to slow you down, grab one of these for a sweet treat you can feel good about!
Check her out on Instagram @Blissful_munch or call to order 347-825-1009.
5. Frans Balanced Kitchen
Francis Mamiye is a certified health coach and culinary school certified chef. She specializes in making healthy and decadent treats just for the holiday!
Her gooey chocolate 'Twix' bars are one-of-a-kind and sure to satisfy your sweet tooth. These Twix bars are $22 a dozen and you can pick up a box for someone you love this holiday!
Check her out on Instagram @Fransbalancedkitchen.
Have a happy, healthy, and delicious holiday from all of us as Sephardic.Org! If you're hosting, feel free to share this article with your guests so they take the sweet hint!
Frieda Schweky is Sephardic.Org's official community events reporter. For inquiries and to get involved with our site, please contact Frieda via email.
You may also be interested in...