The Albert Missry Foundation: Albert's Legacy of Hesed & Mitzvot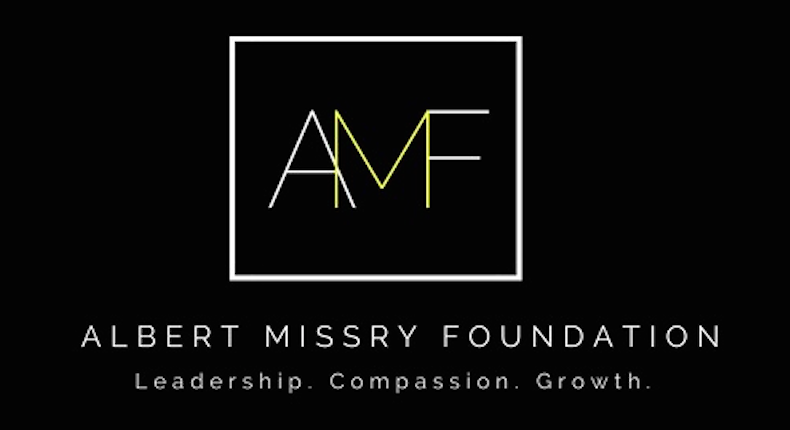 For those who did not have the privilege of knowing him, Albert Missry A"H was truly a one of a kind young individual. Those who knew and loved him described him as a leader. Albert had a big heart and an amazing personality that drew people in. He was a caring friend and sibling. Albert could always sense when someone needed a boost and he always used his time and talents to help others without expecting anything in return. He also encouraged others to maximize their potential, always looking to make others feel good.
Just a few days after his 20th birthday, Albert passed away in London, England. He was away from home on a study abroad program with Boston University. This tragic occurrence hit our community like an earthquake, shaking each individual to their very core. Albert was truly such a loved young man, taken from us so early.
Albert Missry, third from left, with his friends in high school.
When Hashem does things like this that we can't understand, although difficult, we must seek to give it a positive meaning. Albert had many close friends and family members that all wanted to do something for him and his legacy.
Saul Ancona was a close friend of Albert's.
"If someone had an issue, he was very confidant so he was able to give advice and comfort the person in a way that would help them overcome the issue they were facing," said Saul of his friendship with Albert.
Just days after Albert's passing, Saul worked to put together a Torah class for the elevation of Albert's Neshamah. Ancona asked a group of friends if anyone would like to sponsor the refreshments for the class. Before he knew it, people had sent several hundred dollars to Saul's Venmo account.
The Go Fund Me Page for the Albert Missry Foundation.
Ancona then decided to create a Go Fund Me page in Albert's name with all of its profits going directly to Torah learning and several other Hesed related causes. To Saul's amazement, the page went viral and he managed to raise over $50,000 in just two months. This endeavor started the Albert Missry Foundation.
The Albert Missry Foundation is led by Albert's father, Morris Missry. It's mission is to honor and perpetuate Albert Missry's name by creating various initiatives to help other people. The foundation has had much success carrying out their goal of spreading hesed in only a few short months. Torah classes, shabbat meals on college campuses, a pop-up store, Israel trips, several bake sales, and more have already been orchestrated by the Albert Missry Foundation to date.
The graphic that was sent out via social media for the luxury pop-up shop organized by the foundation.
Albert's older brother, Herbie Missry, conceived the idea of creating the pop-up shop to raise money for the foundation. It opened on Dec. 16 and closed on Dec. 21 and was located on Kings Highway in Brooklyn, NY. The temporary retail store was advertised on social media and through word of mouth. The pop-up shop sold men's and women's shoes and sneakers as well as other luxury items.
A large crowd shopping at the Albert Missry Foundation's pop-up luxury shop.
"The shop was tremendously successful beyond our wildest imagination," said Morris Missry. "We plan on organizing more of them in the future. We raised an incredible amount of money in Albert's memory to help others."
A young boy wearing the Albert Missry Foundation sweatshirt and necklace, for sale by the foundation.
Several other creative initiatives are being put into motion currently by the foundation. Al's Mission, for example, is a weekly release given by Rabbi Joey Haber that helps create small positive changes in the lives of its viewers in memory of Albert Missry A"H.
The graphic for Al's Mission in which subscirbers are asked to commit to a weekly mission of hesed and kindness.
Each week, subscribers receive an e-mail that includes a short three minute message by Rabbi Joey Haber alongside a mission of the day. The missions are small, simple, and easy-to-do acts of kindness that help a person become self aware of how their actions affect those around them. This is a wonderful way to elevate the neshamah of Albert and also keep his legacy of caring for others alive.
Al's Bagels is another way the foundation is raising money and perpetuating who Albert was as a person. Albert used to love bagels. When he was in high school, he would convince his mother to bring him bagels for lunch; not one, but a dozen. He would eat one and sell the rest for a few dollars a piece. His father Morris was proud of his son's ability to take initiative and his resourcefulness.
A large group attending a shiur at the Albert Missry Foundation's Men's Torah Program.
"Albert had tremendous character. He was brilliant. He was magnetic. He was charming. He was enterprising. He was meticulous and so organized," said Morris of his son's many skills that developed early on.
Thus the concept of Al's Bagels was born. A booth is set up in a few community high schools once a month selling bagels and various toppings. High schools including Ramaz, where Albert attended high school, Magen David, Flatbush, Ilan, and Hillel Yeshiva have all participated. It has been yet another successful initiative from the Albert Missry Foundation with many more to come in the future.
To learn more about this amazing cause and donate to The Albert Missry Foundation click here. To subscribe to the weekly Al's Mission e-mails, click here. To find out about upcoming events, follow the Albert Missry Foundation on Instagram!
Frieda Schweky is Sephardic.Org's official community events reporter. For inquiries and to get involved with our site, please contact Frieda via email.
You may also be interested in...