Things to do this Memorial Day Weekend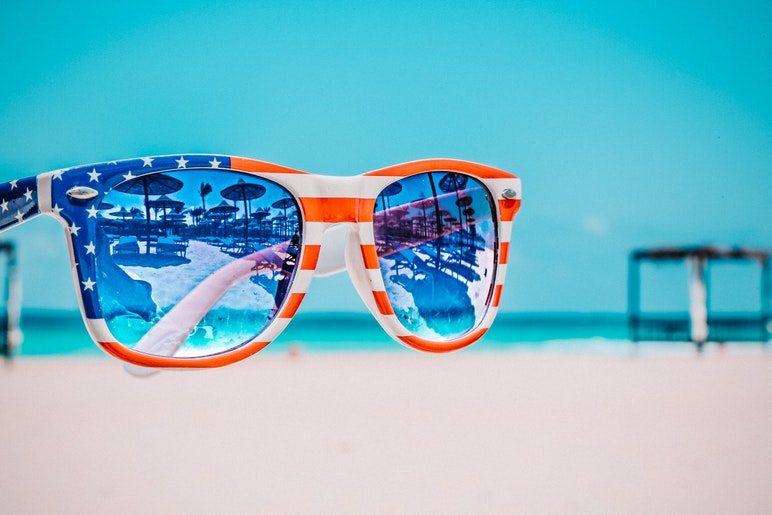 Memorial Day weekend is coming up and this long weekend typically kicks off the Summer season in the minds of all Americans! The weather promises to be beautiful Friday and Saturday within the Tri-State area while rain is expected on Sunday and Monday, but we at Sephardic.org are keeping positive and hoping for sunshine all weekend long!
If you are planning on leaving the New York City area for a mini-vacation, please note that the traffic report says traffic will be at its peak from 3:30 p.m. to 6:30 p.m. on Friday so heed this warning and leave early!
Here are a few fun things to do this weekend in the Brooklyn, NY and Jersey Shore areas.
Memorial Day Parade
There are multiple Memorial Day parades in New York including Queens, Staten Island, Bronx, and Brooklyn, however, the Kings County Memorial Day Parade in Bay Ridge is by far the most iconic.
Get into the spirit of this national holiday and visit this historic celebration! Brooklyn's 151st Kings County Memorial Day Parade kicks off on Monday at 11 a.m. at 78th St and Third Ave, marching up to 4th Ave and ends at John Paul Jones Park on 101st.
Host a Red White and Blue Themed Barbeque
Nothing says American nostalgia more than a family BBQ on Memorial Day. Burgers, hot dogs, and steaks are the typical crowd pleasers you don't want to mess with, however, dessert is where you can get creative!
Red white and blue desserts can bring your BBQ over the top for the holiday. Enlist the help of your kids to create red white and blue jello cups, rice crispy treats, cupcakes, or blueberry and cherry pie!
Head to the nearest dollar store for patriotic decorations and maybe even an American flag float for the pool!
Late Picnic on the Beach
If the weather turns out to be sunny and hot, the beach will most likely be extremely crowded on Memorial Day. This shouldn't affect picnic plans! Plan a picnic dinner on the beach! The later in the day, the less congestion it will be on the beach.
If you only plan to have dinner with your family and hit a volleyball around, no need to find a spot next to the water. It should be easy to find a large spot far from the water to enjoy dinner and some quality family time. Be sure to pack a ball, some bubbles for the young ones, and a large blanket or sheet to serve dinner on!
Paintball
Do you want to do something indoors and exciting on Memorial Day? The Paint Spot is a paintball supply shop in Brooklyn.
They don't have an arena, nor are there any in the area. They do, however, have a target range. This is a fun activity because you can shoot a paintball gun at a target and try your best to hit the bullseye in the center! All the fun of a real gun range, but less noisy and dangerous.
Plan a Family Photo Shoot
The kids are out of school and if the sun is out there is no better time to take timeless family photos. You can book a photographer or do it yourself.
Dress yourself, your spouse, and your kids in similar outfits or colors. You can take most of the pictures yourself or have a friend do it if you'd like to be in some of the shots. Overcomplicating, overthinking, or overpaying tends to delay people's decisions to do a family photo shoot. Forget about all of that.
In a few years, you'll be glad you got it done, no matter how imperfect it turned out to be. The kids will only be this age once, document it before it passes!
Get on a Bike
Planning a ride on a beautiful day could be just the thing to make your long weekend glorious! Grab an adventurous friend and plot out a bicycle ride to a scenic location.
You could even ride to your favorite ice cream shop! The destination shouldn't matter, it's all about enjoying the ride so pick a scenic and breezy route!
Frieda Schweky is Sephardic.Org's official community events reporter. For inquiries and to get involved with our site, please contact Frieda via email.
You may also be interested in...