Three Injured in Car-Ramming Attack in Akko, Israel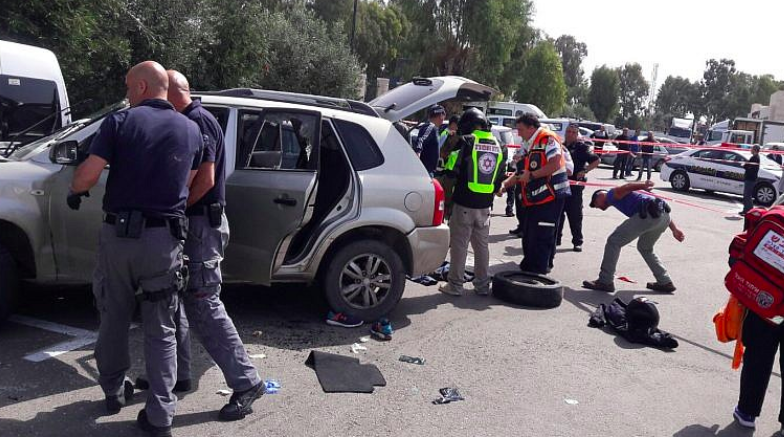 Pictured Above: The scene of the car-ramming terrorist attack in the northern Israeli city of Akko. Credit: United Hatzalah.
(JNS) An Israeli Border Police officer and two Israel Defense Forces soldiers were injured in a car-ramming attack in the northern Israeli city of Akko.
According to Israeli police, an Israeli-Arab man driving in a Jeep ran over a border police officer near the coastal city's market, then continued driving, eventually hitting two soldiers near the train station. Police later declared the incident a terror attack.
"This is an extremely serious incident," said Akko's Chief Superintendent Yaniv Ronen. "The identity of the driver is known, and we are also looking into that."
The three victims were lightly injured and treated by Magen David Adom paramedics on the scene.
The driver was shot and neutralized, and was evacuated to the hospital in serious condition.
You may also be interested in...