Tips for Traveling with Young Children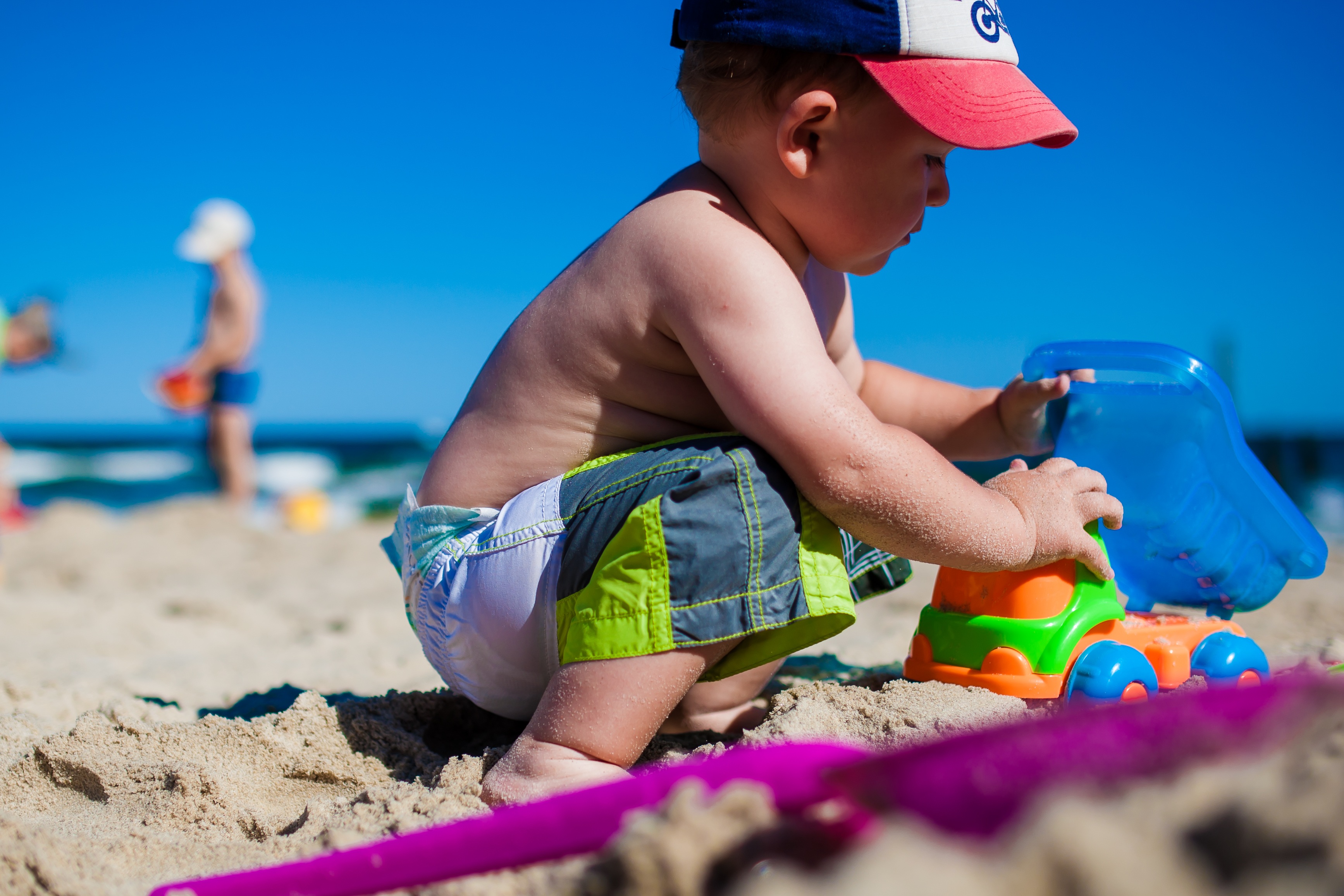 As Winter vacation approaches, many parents find themselves questioning whether or not their children should come along on their trips with them. A lot of factors come into play when it comes to possibly leaving the kids at home. There is the cost of child care and the thought of leaving your children, in general, which may be hard on a parent.
These factors and many others typically lead people to utilize Winter vacation in order to take a family-oriented trip. Typically, Winter break is a time for families to come together and have amazing experiences that will last forever in everyone's memory.
That being said, it is still difficult to juggle multiple children and all of their needs with the high-stress levels of traveling and being out of your own element. Some may even find it difficult to relax on these high-priced vacations because of the overwhelming pressure children can put on a person. Here are some tips on how to make the best of your trip with your children by your side.
1. Ziplock bags are a must when packing.
When it comes to traveling with multiple children for a longer trip, planning ahead of time and using a simple tool like zip top bags can make all the difference. For each child, make small plastic baggies of each outfit for each day and write with a marker on them what the outfits are intended for in order to save time once you get to your destination.
For example, prepare a ziplock bag with Sarah: Monday, Day written in permanent marker on it. In it, have everything your child might need to wear that day like a beach dress, and bathing suit. You can also make an additional bag for night time activities and title it, Sarah: Monday Night.
Additionally zip top bags should be used in packing any and all toiletries to avoid spilling mishaps. This will enable as much relaxation as possible once you start your vacation.
2. Bring cheap toys with you on your trip.
When traveling with young children, quiet toys that will keep them busy on a long flight are extremely important. Head to a dollar store and and pick up a few things you think might hold their attention.
You may be thinking, "I already have great toys." That's exactly the point. Leave your great toys at home. The things that you bring with you on your trip should be things you'd be comfortable with losing. Also, since the toys are new to the child they will most likely keep them busy longer.
You have enough to worry about with your kids, you don't need to be babysitting toys.
3. Bring medication.
Tylenol is important to bring with you on a flight with young children. You never know who's ears will be sensitive to air pressure changes. FeverAll is an Acetaminophen, the same kind of pain reliever and fever reducer as Tylenol, but they come in suppository form so this could be another option. They are safe to use on babies and toddlers.
Suppositories really come in handy as they are dry and small, ideal for carry-on purposes and work faster than liquid. These are also key to avoiding a red sticky mess. FeverAll is sold over the counter and can be found in most pharmacies next to the children's pain relievers. In general, FeverAll is a great option for young children who are disgusted by the taste of medicine.
4. What to pack in your carry on.
When traveling with a child under the age of one, it's safest to pack changes of clothing in your carry on. You should pack a couple of outfits for your child and one for yourself in case an accident happens on you as well.
In addition, pack double the amount of diapers in your carry-on that you think you need for the flight. You never know how long it will take to check in and your carry on may be your only baggage for a while. When it comes to baby wipes, pack one package in your carry on and one in your checked baggage. Any additional wipes you need should be purchased at your destination. Wipes can be extra weight your luggage can't afford.
NOTE: even if all of your children have aged out of diapers, pack a few wet wipes in a ziplock bag to bring on a flight to clean hands and faces.
5. Snacks and spill proof cups are a must.
A healthy variety of snacks should be packed in your carry on for your children. Try to start off with savory options like pretzels and chips. Only break out the sweets in case of behavioral emergencies or towards the end of the flight. No one wants a hyperactive child on a crowded flight.
Additionally, for children three and under, an empty spill proof cup should be packed. When the flight attendant hands out beverages, you can pour whatever juice of choice into a spill proof cup and not have to think about it or assist the child further.
6. Pack a blanket.
Another must-pack item for your carry on is a small blanket for each child. Something comfortable enough to help the child sleep. A sleeping child is the most ideal when on a flight.
Additionally, a small stuffed animal can be brought to act as a pillow. Again, nothing sentimental that you wouldn't want lost or ruined.
7. iPad or portable dvd player.
For long flights or children whose attention aren't held by toys, bringing some portable electronic entertainment is a must. Make sure to charge devices in advance, pack chargers in carry-on, and pack headphones.
Additionally, you may not have Wi-Fi on the flight so a few preparations should be done in advance. Download age appropriate games and some streaming apps like Netflix that have off-line options. Make sure to have that set up ahead of time for quick and easy on-board streaming.
8. Leave them home!
Some parents need a vacation from their kids. Loren Mizrahi is a trusted community member who has experience taking over for a parent while on vacation. Mizrahi will step in when you need time off from bathing and feeding kids, driving them to school and back, and most importantly, keeping them on schedule! Loren cooks homemade meals for the children so no need to prep much for your kids before leaving!
For inquiries call Loren 718-757-1649.
Frieda Schweky is Sephardic.Org's official community events reporter. For inquiries and to get involved with our site, please contact Frieda via email.
You may also be interested in...