Two Girls in Israel Discovered Murdered in Separate Incidents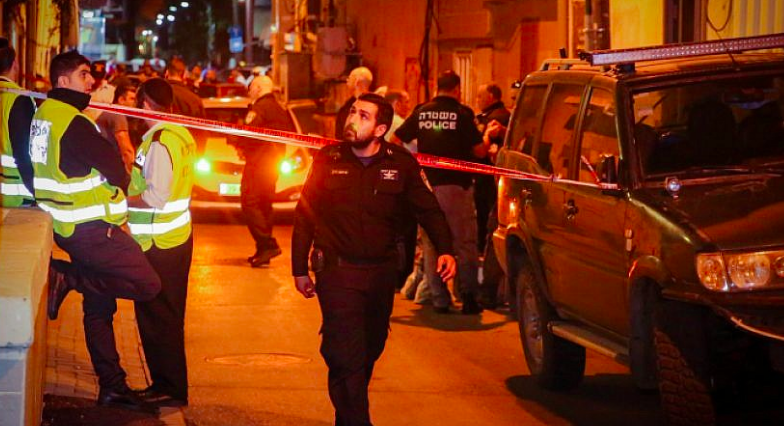 Pictured Above: Police and medical personnel at the scene where the body of a 12-year-old girl was found dead in a south Tel Aviv on Nov. 26, 2018. Photo by Flash90.
(November 27, 2018 / JNS) A 16-year-old Arab girl and a 12-year-old Eritrean girl were found dead in two separate killings in Israel on Monday.
Yara Ayub, 16, had been missing for three days before her body was found in a dumpster. She disappeared after visiting a local bakery to buy something for her friend's birthday.
The teenager was mourned by her parents as a "special girl; she always made sure it was happy at home."
A 28-year-old resident of Ayub's hometown of Jish in the Upper Galilee was arrested on suspicion of kidnapping and obstructing justice. A 58-year-old man was also arrested.
In southern Tel Aviv, a 12-year-old daughter of Eritrean parents was found beaten to death in an apartment belonging to the girl and her mother.
When the mother was unable to reach her daughter on the phone, she rushed home to find the body of her daughter. The father of the girl, who is separated from the mother, arrived at the scene and collapsed.
The mother's former boyfriend is a suspect in the case.
The two girls are the 23rd and 24th females murdered in Israel this year, driving Israel's five year-murder rate of women to a record high.
You may also be interested in...